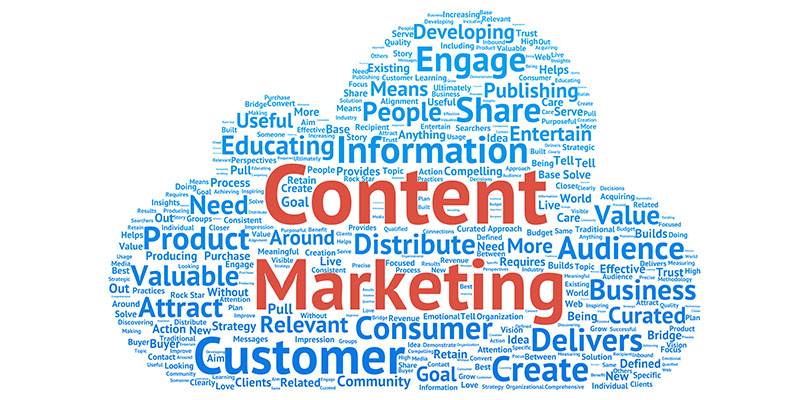 9 Tips : Building An Effective Content Marketing Campaign
In the previous blog, you have been made acknowledged about what is
content creation
, why we need to create content and how we can create good marketing content which was elucidated by 20 crisp tips. In this blog, we will continue to discuss the creation of an effective
content marketing campaign
by talking about each tip in detail.
Many companies know the importance of content in the field of marketing and are adopting this technique for their success. So, if you too want to opt for this method of marketing, here are some tips which will help you to generate good content for marketing:
1. Understand your Target Audience: Any marketing campaign, whether its content marketing, social media marketing, influence marketing or search engine marketing, each needs to be directed towards a specific target audience. Make sure that you understand your target audience for whom you are creating content. Always, do this survey before you are preparing your content for selling any of your product. Failing to understand your ideal target customers and their personality will be a big mistake that will result in a lot of problems like wasted energy, time, and money.
2. Make a Plan: Prepare a plan for what type of content you have to create. Just like an editorial calendar for timely publication of your posts, a content calendar should be with you that can help you to strategize your content time to time. With generalized topics and customary details, you should check for special dates, like major holidays and events that might be relevant to your business. Also, leave some blank spaces for unanticipated yet relevant events or trending topics that might come your way at the last moment.
3. Be clear about the Direction of your Content: Being a content strategist or manager you have developed a framework for your content for which the writers are ready to submit their articles. In a general sense, you have determined that what you want to convey through your content. But with this, it's important to understand that which content will fall under which category. Whether it is good for a Facebook ad, social media posts, landing page, explainer videos, infographics, informational blog posts, case studies, Email marketing, and so on, you need to know it.
4. Create useful Content: Don't just create content for the sake of creating it. There are a lot of people who are in this business, so, to be particular, create some content which is worth reading. Always ask yourself this question, "Will my target customer find this article useful?" If the answer is yes, your job is done effectively. Keep your analytical power as that of your customer.
5. Be Consistent with your Updates: To enhance your brand value, you should create and share some useful, quantitative and qualitative content consistently. In other words, you should publish something new at consistent time intervals.
6. Conduct Polls and Surveys: Write a blog post and ask your readers some questions about the same. It might be their reviews, what more can be added to it, what are the other topics in the same niche that they want to know about, and so on. You can take those responses into account and accordingly point down the crux of your next blog post. This way you may get two pieces of content just out of your one idea.
7. Make Social Sharing easy: To make your content approachable at a broader level, make the users avail the opportunities of social media sharing throughout your blogging website. You must make it easy for the reader which will allow them to share your content with just one click directly on their personal accounts.
8. Concentrate on a few Social Media Channels: You should find and settle on few or maybe one social media channel to drive your focus positively and efficiently. Even with one channel, you can do a lot for your business. It will be like more of utilizing your time instead of wasting it.
9. Optimize your Headlines: Poor headlines will lead to poor results. When we're discussing the content views, we are basically inviting our readers and customers to go on our website through the available links and read and understand the material correctly. In order to maximize your views, your headlines should be optimized for both search engines and your readers.