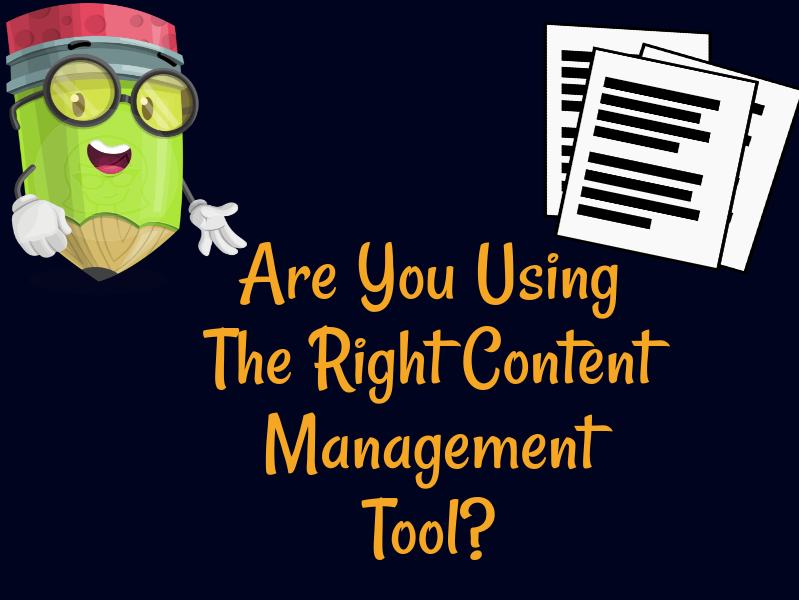 Are You Using The Right Content Management Tool?
In the field of digital marketing, it is said that "Content is the king". It is true, if your website does not have a good content, people would not visit it. But, if your website has a good content like long articles of 1000 to 2000 words, images, videos, etc., then there will be an increase in the number of visitors, increase in dwelling time and so increase in search rankings.Now the question arises how to manage this content? Don't worry about that because our technical world has a solution to that even. There are a huge number of 'Content Management Systems (CMS)' available on the internet. The use of CMS depends on the type of organization whether you are using it for e-commerce, SEO, or small business.
Let's check out the list of top CMS tools
WordPress: The best of all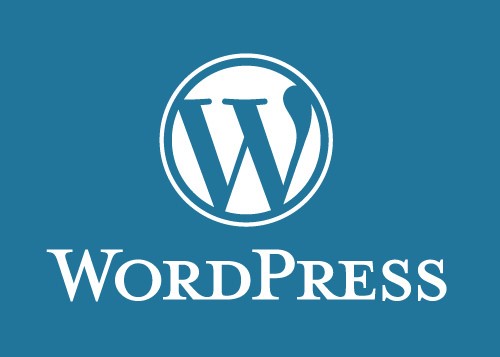 WordPress started as a blogging platform and now is one of the largest and most widely used CMS tools. Approximately, 60 percent of the website that uses CMS choose WordPress and by its own estimate, 24 percent of the web operates through WordPress. Xerox, The New Yorker, and Best Buy are the major websites that use WordPress.
It is an open source application, which means you don't need to purchase any kind of license to use it. It is constantly being upgraded by a group of contributors including the web developers who create plug-ins and themes for the software. This makes it the best choice regardless of whether you know coding, have a web developer or have a developer team.
WordPress is also a secure tool for your user, as it has features like email verification, automatic problem notification, and captcha tools. It is simple to use as it offers drag and drop option, a spell checker, a quick undo tool so that you don't have to delete and start your work all over again. It is the most powerful content management system with easy to use web development tools for standard web pages and interactive business sites.
Magneto: The best for eCommerce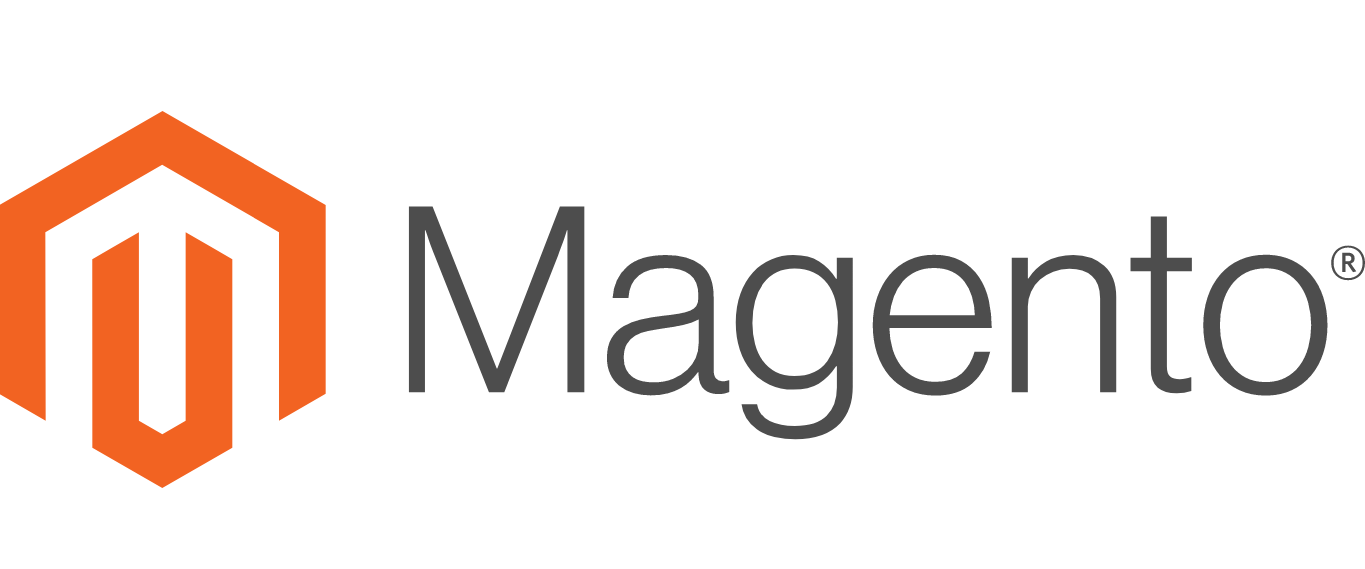 Image Source:- www.magento.com/sites/all/themes/mag_redesign/images/magento-logo.svg
If you own an online store, what you need from a CMS will differ from that of a standard website. You may find many CMS that include plug-ins for eCommerce but there are some CMS which are specifically designed for eCommerce sites. The best of all is the 'Magneto'. It is an open source application with a variety of options for eCommerce business of all sizes. Well-known clients include Nestle, Burger King, and Zumiez.
Magneto Community Edition is the basic well-suited platform for the small businesses or the newbie entrepreneurs who wish to build a web store from scratch. If you have international customers this application is apt for you, as it supports multiple currencies and languages. And if you are unaware of coding, there is a community of users who create extensions with new features which you can add on to your store.
Magneto is a good choice for growing business as it offers out-of-box capabilities with readymade themes while allowing for unlimited ability to customize your code. This CMS aims towards creating powerful and attractive eCommerce websites. The dashboard of this application is similar to the other CMS tools, which makes it easy for navigation. Also, the security and privacy maintained by meeting the current laws and payment card industry requirements.  With this application, you can set up a single store or multiple stores, even stores in different languages depending on their locations.
Drupal: The best for SEO

When it comes to building a website, optimizing the website for search results is a critical task. In this situation, 'Drupal' comes to your rescue. Drupal is an open source CMS application that includes many tools and modules which helps to create content relevant to your targeted audience. And also, structure your website so it can be adequately crawled by the search engines. The Economist, Weather.com, and Fox are the major website that uses Drupal.
When you have a huge website, there are chances of issues like duplicate content or poor architecture.  So, to overcome this having a good SEO tool is important. Drupal is the best choice for a website that operates a lot of pages or that have a massive number of users. Compared to the other CMS platforms, Drupal is the most complex open source CMS platform. You might need to hire a developer or a development team to create a good and user-friendly site. Being the most complex platform, it is also the most secure content management platform.
Drupal is a flexible CMS platform, as it can create simple blogs as well as the impressive and interactive business sites. It has a very strong community support. You can join forums to ask different question, share and trade codes, and gain insights. Along with that, there are events and meetups, chat and the Planet Drupal blog that cumulates posts by Drupal users for the other Drupal users.
Joomla: The best for small business

Whichever business you handle, maintaining the website should be mandatory. As the website is often the first impression customers have of your business. 'Joomla' is an open source well regarded CMS platform for smaller business owners. It is easy to develop as well as customize. The major websites that utilize Joomla are Harvard University and The Guggenheim Museum and Foundation.
To meet the needs of most small business, Joomla offers a number of extensions and plug-ins. It also provides you with great customization options, so your website can be unique while being easy to utilize. It is a platform for the developers who have some experience in coding rather than the newbies. The commerce and business add-ons provided by Joomla are free of cost.
Joomla does not have wide support options. All you can do is browse through the online user guide and discuss the option on the user forums. Online classes are available through the website but no emails or phone support options. The additional add-ons provided gives you and your employees easy digital access to the data that is essential to the overall operation of your company.