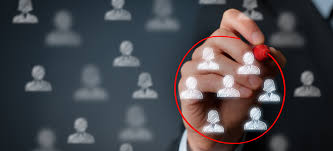 Conversion hack for Ecommerce websites
There are about 1 billion websites in the world which are competing to rank on the top position on search engine to grab the attention towards their business. In this race many of the
website
fades out in the background. Through this statistics don't get discourage and put your idea off for an ecommerce business. Instead focus on how you are going to increase your conversion by attracting the visitors on your website. So here are some conversion hacks that you can try for your ecommerce business:
The faster your website, the more is the probability that the visitor will stay on your website. So optimize the speed of your website right from improving the load time to navigation time and so on. If your speed is good then the possibility of conversion is also good.
Keyword planning is another important conversion rate parameter. Try to think through audience perspective. To improve the conversion rate, think on making SEO keyword selection on basis of customers thinking.
Invest as much as you can on designing the layout of your website. Continuously try something new and creative for your website till your customer doesn't respond positively. While it may well come down to simple psychology, research has shown that consumers tend to have more trust and are more likely to make a purchase if the firm's contact details are readily available at all times.
Make your website responsive on multiple devices like mobile phones, computers, tabs, etc. This will give you a type of confirmation that your website is visible in any of the device used by your potential customer.
Research has shown that experimenting on CTA (Call-to-action) buttons as a change in position or color or size of it has a direct impact on conversion rate. So research on CTA button as much as you can.
For an ecommerce website try to relate and recommend the products on one side while customers are purchasing other products. This will increase the sale.
The best way to increase conversion rate is to add testimonials feedback videos on your website. Posting testimonial feedbacks on your business page of Facebook which will attract more traffic that adores your business.
Under no circumstances underrate how vital site security is these days in the senses of the regular customer. If you are shielding your site correctly, be certain to display all appropriate credentials.
Be sure that your product image quality is excellent and the product description is suitable to that product. Both of them should be simple to understand by potential customers.
Follow these simple steps and you will get results as improve in conversion rate within 4-6 months.
We provide SEO service in Navi Mumbai. If you want such service then do let us know.