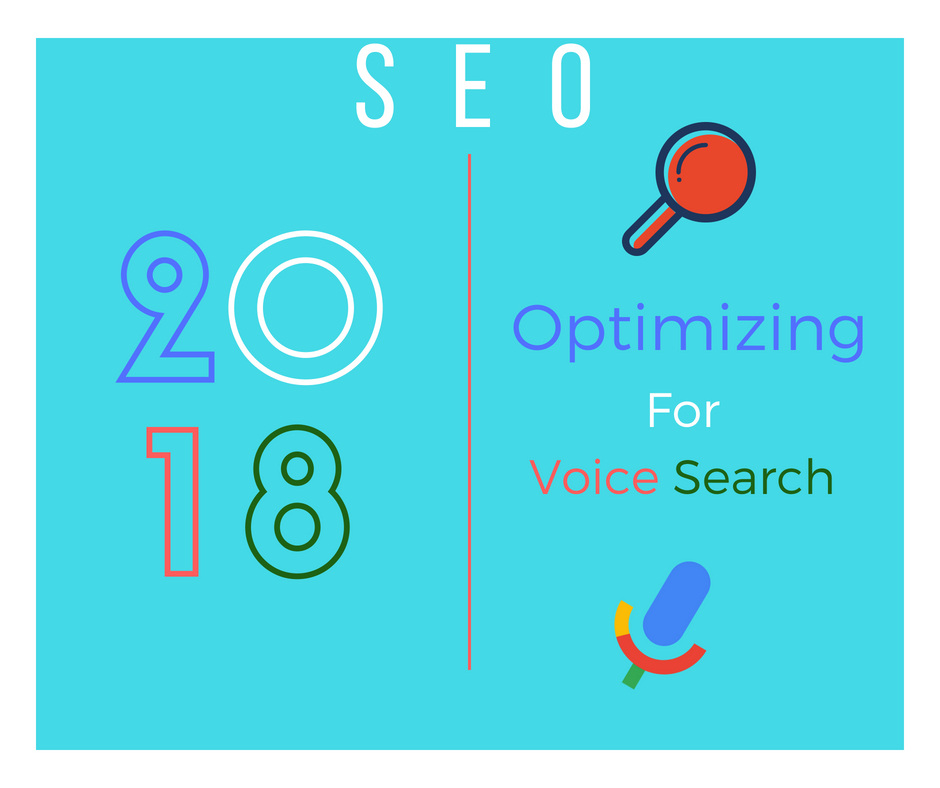 SEO 2018: Optimizing for Voice Search
As we move towards a more cutting-edge technology, voice recognition systems have become a part of our day to day life. This makes voice searches also very crucial on the internet. It will not be an exaggeration to call voice searches an upcoming trend considering SEO.
The
quality
of the voice search that we are now able to perform has evolved to become extremely accurate. It is not limited to the fun-factor it adds to the searches but is also very convenient and efficient now.
Mobile phones, laptops, and household products are now inherently facilitated with a voice search. This means that the voice search queries are on the roll now.
Why do voice searches need to be considered differently?
People will not speak the way they type in a query and vice versa. This makes voice searches an entirely different consideration for SEO.
How does it work basically?
The media to go about making a voice search are all around us. We are surrounded by smartphones, laptops, or even devices like Amazon Alexa and Echo devices.
As you might be familiar, voice searches will either give you an answer that you are looking directly or will give you a list of websites that you can refer to for finding your answer.
The answers that are found out directly usually come from the top blocks of google searches. What's important about these is that these comprise more than half the searches that we perform.
So it will be extremely beneficial to appear in this top block.
What are the trends in using Voice Search?
Conversational:
Voice searches came up from an idea of having a smart assistant that will help answer questions and perform other tasks. One of the significantly important features of this assistant is that they have human-like features which make it crucial to have any communication with them in the conversational form.
Thus the queries will resemble conversations than what one is likely to type in a search box in the form of text.
Mobile Devices:
Mobile devices are undoubtedly very handy which makes the voice searches originating from these extremely high. So if wish that your website should feature in the options provided by the assistant, they should be optimized for mobile screens.
This also means that it will help if your website follows all the design standards that are salient for a mobile phone which will include different characteristics like the loading time and intractability of the website.
Location-based search:
Consider the fact that the voice searches made are most of the times relate to finding local information like 'Which cafe will be open at a particular time?' or 'Which is the nearest salon?'.
This changing trend in the searches does not mean that you need to make any sudden and major edits on your websites.
In order to be up to date, you just need to make the following minor changes:
Use FAQs to the fullest:

These will naturally be used as they will be in the conversational form. This also makes them highly likely to come up in the form of snippets in the top blocks that we talked about a while back in the article.

Make the most of Google My Business Profile:

Google will use its database that has location-based information when the queries which look for 'near me' options are to be dealt with.

Structuring your data:

The results usually are derived from featured snippets. You can make use of schema markup to give a certain structure to your website that will make it easier for search engines to understand it.