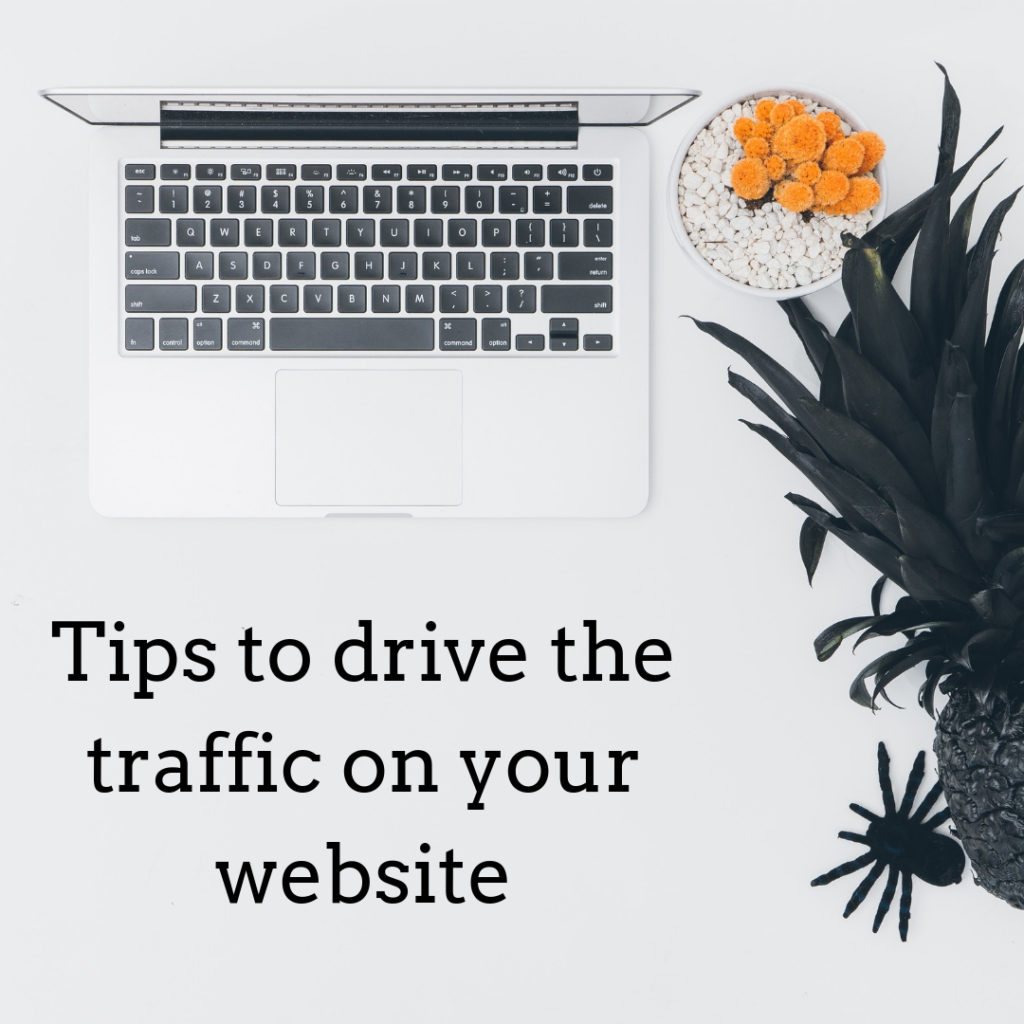 Tips and tricks to drive the traffic on your website
Imagine a shop without customers. Immediately the first thing you'll think about, how the shop is going to survive? Similarly, a website without visitors or reader is ultimately a colossal failure. But, what if this problem gets solved? Your website will become the talk of the town, i.e. the ranking of your website will increase as once it comes at the top page of a search engine. So, now you'll be thinking of SEO, and immediately you might quit the whole plan itself as you'll think it's a time-consuming process requires lots of money. But, forget about all, imagine, what if you ride a vehicle without wheels. It's impossible we known. Similarly, a website without proper optimization goes nowhere. Hence, if an effective optimization is carried out then your website can be on the top page of the search engine.
Understand the concept of CONTENT and OPTIMIZATION.
There's a vast difference between content and optimization as they both imply under the different circumstances. A Content resembles readers, through the content you would attract the traffic on your website. A perfect content can pitch the reader to opt for your product or service whereas optimization deals with the technical process which has very little to do with the reader as it meant for machines and search engine robots who analyse the text and improve your SEO ranking. So if the content is not optimized then it goes unread by the search engine as well by the audience.
How does SEO work?
Search Engine Optimization is a process which makes your website to be on the top list of a page as it enables the website to rank at first page of a search engine. When a website is well optimized than a search engine robot ranks that website at highest. But if the site is non-optimized, then it's dropped by a search engine robot. Website optimization is balanced upon Content, HTML, Backlinks which includes every single small detail.
How to optimize your website content?
Write the best content: A content on a web page plays a significant role in the development of SEO ranking as you may assume that, the content is a lead hero of the movie 'optimization'. If you make your content relatable to your reader, then the user generates its interest in reading your blog. But, always remember that the content you wrote would be useful for your web page and delivers the ethics of your product or organisation. Hence, this will generate the matter of interest which will quickly sell your content or your product.
Keep updating your blogs: The search engine robots are always fond of new content and your visitors or readers too. So if you keep your web page always updating it will help you in better optimization.
Headings and Subheadings: In this part, you can play a trick with search engine robots as these robots love large text and the bolded letter. So, if you use this style in your headings and subheadings the chances of being noticed are very high. Also, if you implement the keywords here as your headings and subheadings, then you are likely to hit two birds with one stone.
Optimize your text: If you want to optimize your content, then you can do this by just adding "Title tags, Meta Descriptions, Meta Keywords, and URLS as these are the significant factors which will enable your web page to get observed by search engine robots.
Optimization of Images and Video: Readers and visitors are more fond of image and videos as visuals are more impactful than reading. And through these pictures, you can interact with your visitor as it will keep your traffic engaged on your website. If you don't have your video to post, then you can take the support of youtube to find these video which you'll be posting on your website. But, don't forget to implement proper keywords for your video description, tags for your images and share these images and videos on social media sites as these will generate the call to action or another medium for your sales.
Avoid Writing for Search Engines: The enhanced search engine robots can catch you whether your content is for SEO or the user. As a result, it will affect your site ranking. If you make your content the exclusive one, go with your flow, rather than focusing on the usage of the keywords. So, make your content natural which will help you in long terms. You can make it better by optimizing the content by following these above-given tips.
Create a Strong Social Media Influence: In current time social media is filled with #hashtags, links, and tags. So, if you're posting your blog or content on Facebook, Twitter or Instagram and simply gave up by just putting links on your respective account, then it wouldn't work. Build your relations with relevant users as well as connect with them through social media these will generate a broad approach, and from there, take feedback, through which you can overcome your drawbacks.
Keep your Content Polished: Search Engine mainly works on HTML and CSS layouts. Hence, if you keep your code well clean and organised as these will help search engine to find your content more efficiently. Beyond of that make sure your content should be 100% pure, i.e. it should not carry anything illegal (avoid copyright issues). Thus, always put your creativity in your content; as a result, it will give a green signal for your content.
Thus, content optimization is an operation in which you allow a search engine to learn you, i.e. who are you? What is your business all about? So, once they learn all these things about you, they will easily able to find the users for you.