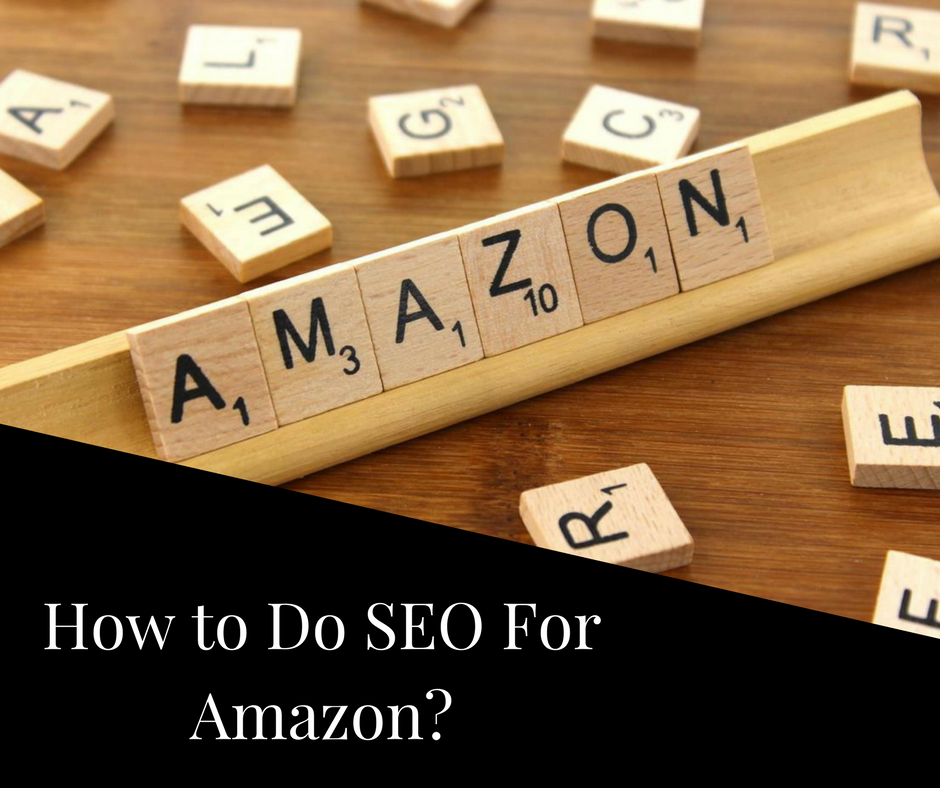 How to Do SEO For Amazon?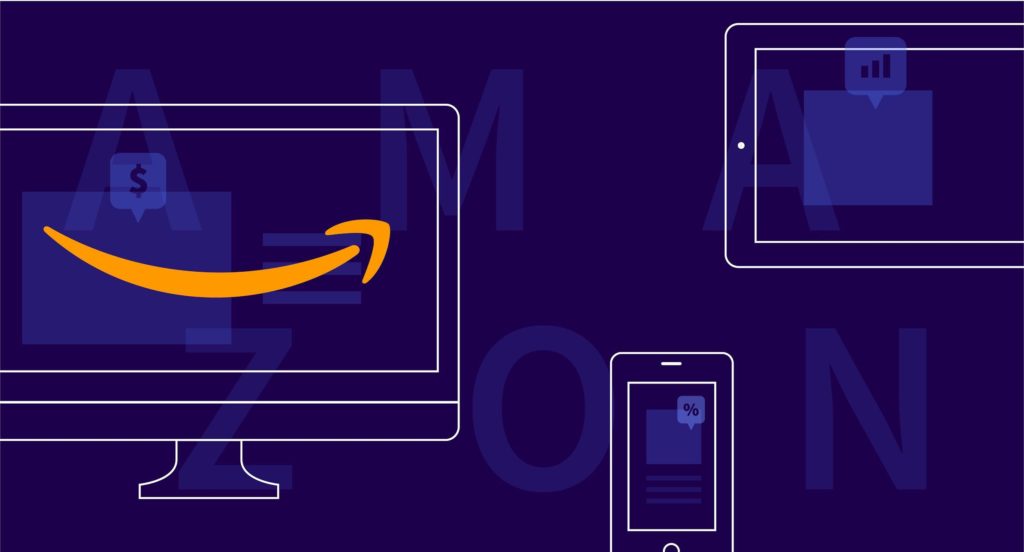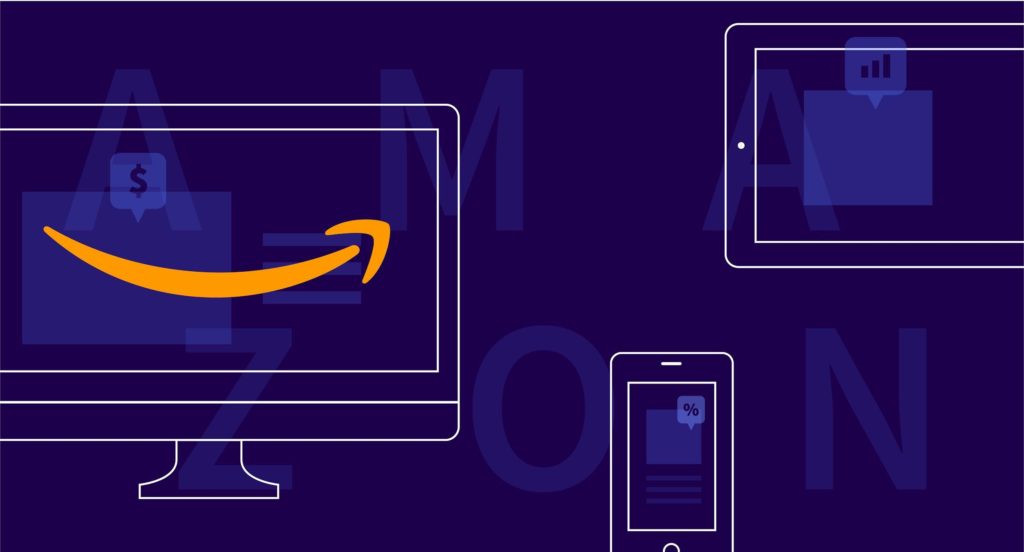 Let me ask you something: Do you like online shopping? A lot of you will be answering yes, I know. Online shopping has witnessed quite the surge in the past couple of years, with millions of people visiting shopping platforms every day, even for a mere five minutes session of window shopping. I know, online platforms like Amazon, eBay, Flipkart, etc. have existed since quite some years. So, why the sudden increase in online shopping? That's because online sites have evolved over the years to provide the public with the cheapest of products and the most amazing deals.
Nothing can replace the comfort of sitting at home and browsing through thousands of different products from hundreds of different brands, all under one roof! People nowadays prefer to sit in front of their laptop instead of going to the nearby mall for shopping. Can't blame them, right? When it comes to online shopping, Amazon has been reigning supreme for many years. But, what you don't know is that Amazon is not just an online marketplace, but it is also an online office where sellers work as employees to earn their living. Thus, in this blog, I will be telling you about how to do SEO for Amazon.
Amazon.com – A Household Name for Online Shopping
In the year of 2015, a study conducted by ECC Koln and hybrid software showed that approximately 33% of the German-speaking internet users began their product research on Amazon.com, which is twice as many as with that of Google. This is just one of many stats that prove the dominance of Amazon over online shopping. Another stat also proves that 55% of the total online shoppers resort to Amazon.com for their product research. It is true that Amazon has become a major reference point for most of the online shoppers all around the world. Its really funny how a word that referred to the world's biggest rainforest now has changed its role to referring to the world's biggest online shopping platform.
As I mentioned previously, Amazon is not just an online marketing hub. It is also a hub for sellers to become employees and make a living. If you are searching for the perfect launching pad for your products which your target audience will love and find useful, Amazon.com is your best bet. Sellers all over the world host their products on this site and its nothing new that there is a vast audience for Amazon. But, in order for you to ace being a seller on Amazon, there are a couple of SEO tactics you need to follow and employ while showcasing your products on Amazon.
Amazon SEO Tactics
There is one thing you need to vividly keep in your mind – the majority of consumers buy a product that is displayed in the very first few Amazon.com search results. This means that the products that have lower ranks go untouched.
The Amazon SEO is a very exciting area because even the smallest of changes can sometimes create a large and immediate change. Millions of sellers and thousands of buyers visit the Amazon.com online market every day, therefore, Amazon really has its work cut out to keep everyone contented. Amazon is very loyal to its customers and wants to display the right products to its visitors to generate sales as well as customer satisfaction. How do they do that effortlessly? Well, whenever a customer searches a product on Amazon, their A10 algorithm displays those products that are according to the most likely purchases for the viewer.
The main characteristic that sets apart Amazon's A10 algorithm is buyer intent. Whenever you search for a product on Amazon, you will be almost inches away from purchasing it. Amazon is customer-centric, and they want to ensure customer satisfaction at all costs. Thus, all the efforts for the sake of SEO for Amazon needs to stay focused on achieving more traffic from visitors to your product and converting them into customers.
Keyword Search Terms are Number 1 for Amazon SEO
When a visitor opens Amazon, they generally start by searching for what they're most interested to purchase at that particular moment. What they type in the search bar are known as the keywords.
If you have the knowledge about which relevant keywords a visitor will most likely search for, you can begin displaying your product more frequently in front of potential customers. Knowing what the most searched, least competitive, and best converting search terms for your product is will pose to be the biggest advantage that you gain on the market. Optimizing your listing for such keyword search terms will definitely increase your sales, visibility, and even boost your whole ranking for those keywords. To get the best results, your Amazon SEO tactics should be focused on visibility, relevance, and conversions.
Uncovering the Best Keywords for Amazon SEO
In order for you to properly do SEO for Amazon, you need to unearth the best keywords to generate traffic and potential buyers for your product. When it comes to finding the best of keywords, it is not always about the volumes of highest search. Keywords that are irrelevant will not get your product in front of the right buyers, no matter what the search volume is.
For most of the seller's, a chunk of the top performing keywords will allow them to drive a total of 75% of the product sales. Before you can narrow down to the top keywords, you need to start searching. So, what creates the best keywords? The answer would be – relevance, search volume, and competition.
Therefore, once you focus your SEO efforts on the highly relevant, high volume keywords, your exposure will be supercharged. But, it is also worthy to look for keywords with lesser competition. Though the search volumes turn out to be lower, if you're the best of the bunch, you will be taking all the sales!
Using Software and Tools for Uncovering Keywords
The best way to start researching for keywords is by entering the related phrases into various search tools. There are several different search engines that are available for this purpose, both paid and free. they might acquire data in their own different ways, so don't treat the generated numbers as facts. Nonetheless, they are still quite useful for acquiring the most popular search terms and keywords and comparing them as well.
The top tools include: –
Keyword Tool – it offers a limited number of free searches. You will also get the ability to filter in terms of language, marketplace, and departments.
Merchant Words – it is a paid tool that has built up a huge database off the back of Amazon's data. This tool enables you to research various international markets for keywords.
Google Keyword Planner – it is a free tool but provides a broader monthly search volume only if you are not running any paid ads on the Google platform. Nonetheless, it is still the biggest tool for understanding how keywords work and is free as well!