Must Social Media Platforms to include in your Online Marketing Strategy
Marketing is going digital and many companies are going to market it online. If you are late even a second then you might lose a big opportunity of expanding your business and capturing market share. To grab this opportunity, you need to include social media platforms in your marketing strategy. Here are top 5 marketing platforms you need to take into consideration before marketing:
This is the biggest social media network on the Internet. It was founded on 4 February 2004 by Mark Zuckerberg with his college roommates and student of Harvard University Eduardo Saverin.  Facemash was developed and was only limited to Harvard students, but was later expanded. And how Facebook came into existence.  Here are some facts about Facebook.
a)Facebook advert
Through this, you can reach to people you want. More than 1.2 billion people use Facebook every day. You can target adverts to people based on how and when they engage. It helps to find the people easily. You can choose your audience based on demographics, behavior or contact information.
Get their attention
Through advert formats, we can pit our product by drawing their attention to us.
See the results
There are various advert reporting tools which show how your adverts have impacted your business. Through this, we can compare and make changes as required
 b) Facebook Pages
We can create a page to meet your business. There are more than 60 million active pages.  Pages should be simple and should be properly organized. Whenever your customer sees the page, it should not confuse him or her. Through your Facebook page, you can spread the word. It can be the new launch of product or sale or anything you want to convey. The advantage is it is easy and save times
c)Messenger
It is real time response. Using this, we can communicate to the person instantly. You can also automate your responses and create messenger bots to connect with and serve your customers. 53% of people are more likely to shop with the business they can message directly and 56% of people would rather message rather than call customer service. This fact shows how your business can impact by efficient use of Messenger. Be responsive-Provide Information-Drive sales-Offer support-Send Reminders.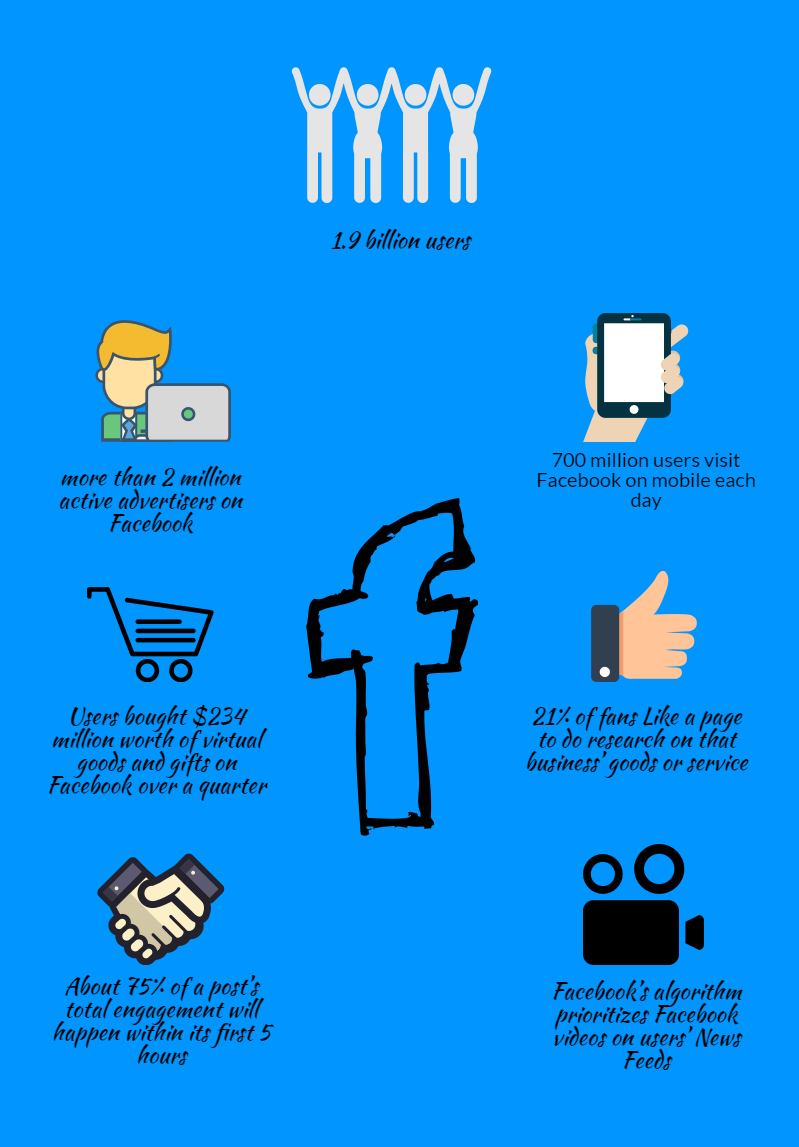 YouTube is the largest and most popular video-based social media website. It was founded on February 14, 2005, by three former PayPal employees. It was later bought by Google. Is the second most popular search engine behind Google. YouTube was created as a dating site. YouTube isn't just a video platform, it is also a social network which is used for marketing. Because of YouTube's easy to use format, messages are spread quickly and efficiently across a variety of mediums, many marketers use to advertise the product. It is seen that many people prefer watching a video rather than reading content.  Using YouTube, you can:
Capture the attention of the viewers
Multiple video marketing channels
Demonstrate the product
Demonstrating expertise about how to use the product.
Solve customer query.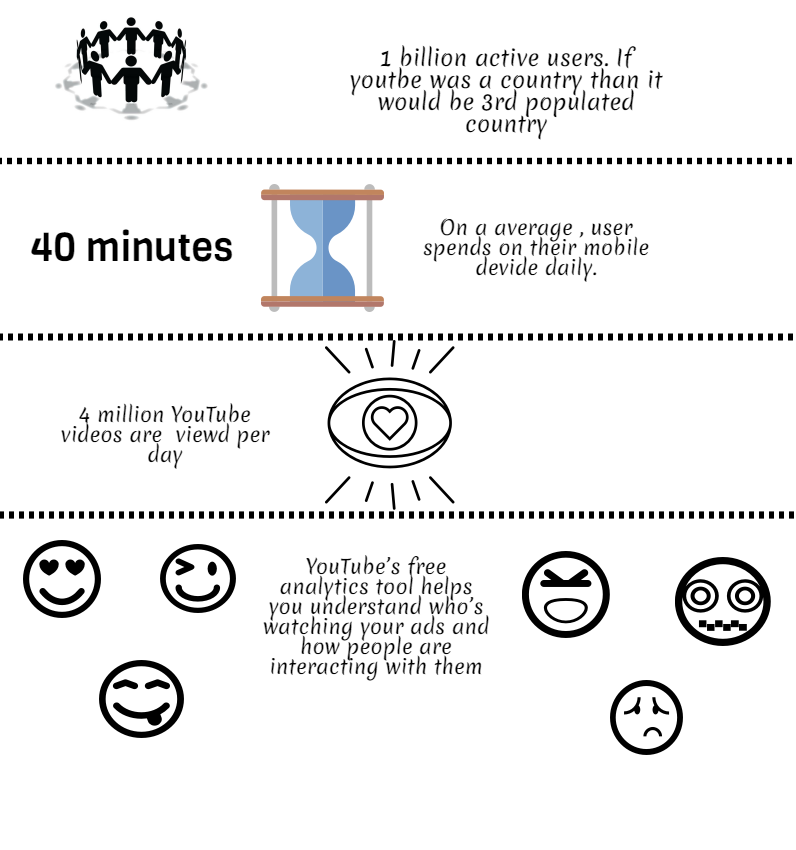 Instagram is the fasting growing social media network and businesses are eager to put their business on Instagram. It is a photo sharing application which allows the user to share photos and videos publicly or privately. Since Instagram has 300 million monthly users, many brands are finding ways to interact with Instagramers and pitch their product. If you post the right Instagram images, consumers soak up your marketing message without any harsh strategy for pitching the product from you. Hence, your magic spell for appealing to customers is enough without "selling to them."
How to use Instagram for marketing
1.Your Instagram feed is only as good as a picture. So, try to click a perfect high-quality picture along with a brief description to pitch the product.
2.Use a link to drive traffic and leads back to your website. Don't use the long link. You can customize your link by https://goo.gl/.  Then write down your link in the Instagram bio.
3.Plan your post well in advance. Be strategic with your bio Link
4.Take advantage of Hashtags. Users use hashtags to search what they want. Add tags that are relevant to your brand.
5.Add a follow-up action both in the caption and visual telling users to click the link in your bio.
6.Try using videos on your feed. Videos can generate 3 times more inbound links than written post
7.Use Sponsor ads which give whole new dimension to target their audience. Using this, not only followers but other targeted users can see your post.
8.Instagram has a new feature which can lead to your site by just swiping up while playing video. Can also use to generate traffic to your site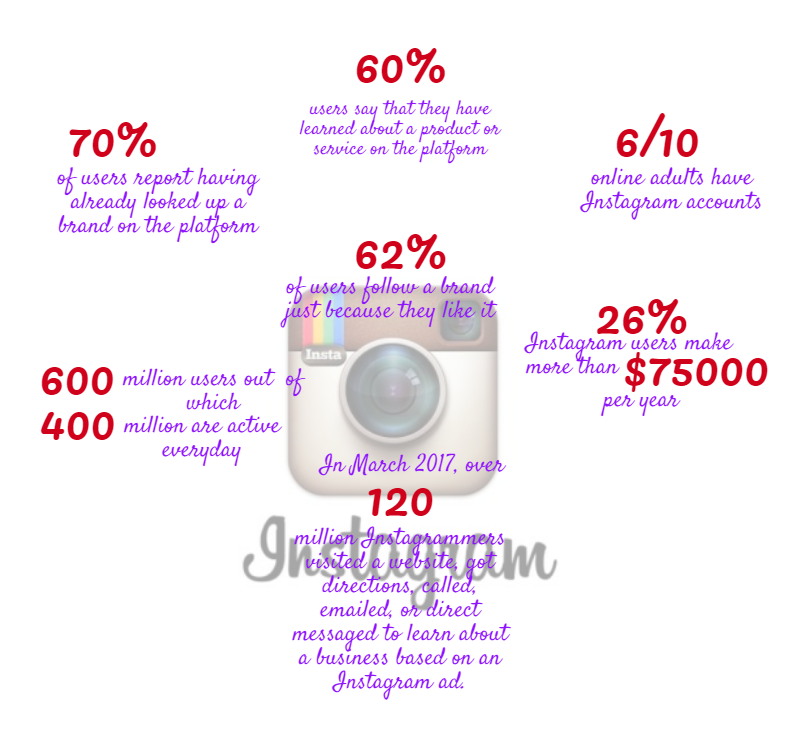 Twitter is a small message communication tool which allows users to send out messages up to 140 characters long to people who subscribe or follow you. In social media, it falls into microblogging category because of the short, disconnected messages. Growing your Twitter account and turning it into an actual tool that generates leads is a troublesome process. But once you become a pro and have a huge fan following base then you have the best opportunity to grow your business online.
Marketing tips using Twitter
1.Optimize your Bio in such a way that by looking at it, you can create a long-lasting impact.
2.Have a follower and present your brand. Through your Twitter account, you have a chance to tell your Twitter community about your business.
3.Tweet regularly. It is a sign of an active and healthy profile. Daily posting and engagement will ensure that you are on top of mind on a consistence basis.
4.Look for trending hashtags and find a way to make a relevant connection to your brand.
5.Use images and videos.  Images and videos have proven to receive more views.
6.Promoted tweets will help you to reach out to your targeted audience other than followers.
7.Twitter analytics helps you to find out how users are reacting. It will also help you which is the best day to tweet.
If you want to generate leads, build brand awareness, or establish strategic partnerships, LinkedIn can connect your brand with more than 450 million professionals across the globe. It can be used as a tool to expand your business by their many users.
Reason to choose LinkedIn for your business.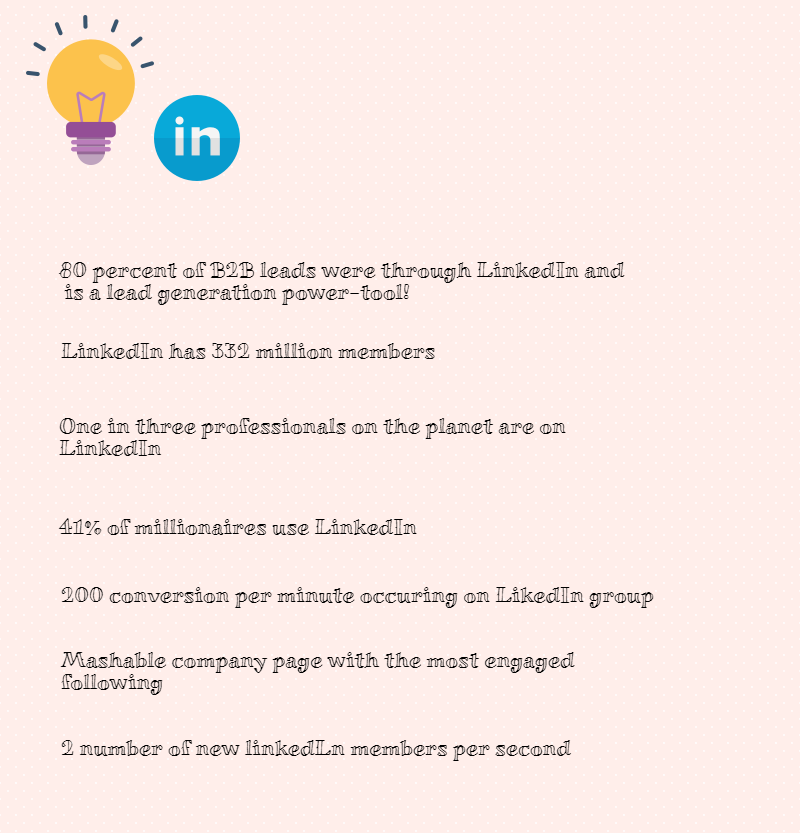 This will assist you while making company strategy. If you want any help with digital marketing, please contact us @ thejigsawseo.in. we have the best team to help you to assist your business.