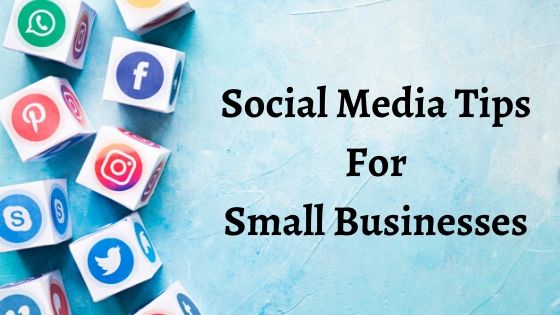 Social Media Tips for Small Businesses
Social media is the most efficient tool in the current digital era for business owners to reach a maximum demographic by engaging in interactive, entertaining, and informative content. Consumers are active on platforms like Facebook, Twitter, and Instagram, where a lot of influencers use their ability to market different products. The ability to share photos, opinions, events, etc. in real-time has transformed the way we live and, also, the way we do business. Measurable results are obtained when retailers use social media as an integral part of their marketing strategy. Social media must be given the same importance as any other marketing tool or method that a business might consider. 
Social media is a platform for growth and engagement. But businesses make it all about themselves and don't focus on interactivity. They must ensure that customers are a priority, and their wants and needs are addressed. Engagement should be to the point where the customers want to share your posts with others. Social media is all about initiating a dialogue with the customers and taking their suggestions and opinions into consideration. Brands or retailers must create a network to build their relationship with their targeted audiences.
A few steps to ensure efficient social media marketing are:
Create a strategic plan for advertising and marketing. This includes creating social media goals and objectives; this means that the company must create specific, measurable, attainable, relevant, and time-based objectives that lead up to the ultimate brand goal. 

Competitor analysis is necessary to understand the operational process of brands that compete in the same category and try to establish their stand in the game. It will give an idea of what is working in the industry and what isn't. 

Create marketing objectives that can be achieved through social media. These steps will eventually help you attain your goal.

Concentrate on figuring out which social media platform is appropriate or suitable for marketing. Using different social channels to reach different audiences will be helpful in the long run. Having a wider target base might seem like the right way to go, but starting small will reduce risks and help establish yourself in the brand category.

Data compilation is essential, especially for small businesses. Understanding the audience by keeping a tab on their likes, dislikes, needs, and wants, and their online behavior helps the brand specify their target. Tools such as Social Media Analytics will help the company develop a better picture of the consumer base. 

Once you have dominated your original market audience, you can use social tools to reach out to new audiences. You can also use social media to drive new customers to your local business.

Consistency is of the utmost importance when it comes to online presence. The main aspect of this is not to post a lot of content all at once. It means deploying strategic tactics to make sure the right content is available for the consumers at the right time. This also ensures quality over quantity. People would prefer to see something relevant to the trending topics on the internet. This makes them feel aware of the current scenario and instils confidence in the brand.

Trial and error is the way to go when it comes to issuing posts online. This means that the content you put out may or may not give a positive response according to your expectations, which is why a back-up plan should always be ready.

Simplify the content that is posted on the internet. Heavy jargon and technical details must be avoided to make the content relatable and understandable for the audiences. People consuming content on social media usually have a short attention span; therefore, brands must deploy tactics to ensure the audiences' attention is grabbed, and they stay hooked. 

Testing different content formats is very important. Humour through memes, jokes, etc. will prove beneficial, and the chances are that it may go viral. Brands can easily entertain audiences through thematic and occasion-based campaigns, depending upon the current trend. This drives the attention of the people who are interested in the event or trend towards your product or service.  

Using ephemeral content and live streams are essential to staying relevant in the constantly evolving social sphere. The content you post must match the ideologies of your audience. The right audience will yield the right responses, which can be followed up with active content specifically designed for them. This evolves the business as a brand and will enable growth.
Small business needs to use social media to stay relevant in today's day and age. Just having a Facebook profile alone is no longer acceptable if you want to maximize your social media marketing proficiency. All platforms have their unique selling points, which makes them efficient for specific tasks. Understanding social media is the best way to get the best results.