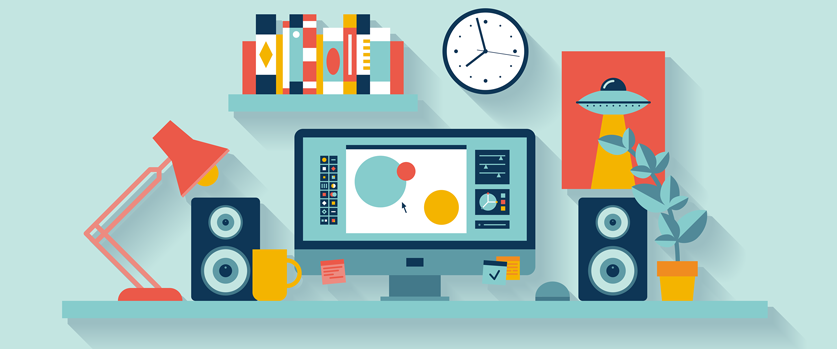 Web Design Trends
The designs that are created by our designers are unique. They will change depending on the purpose of the website. Even if that is true a few design principles and trends are always followed by these designers depending on what the market demands.
Web designs
are an integral part of the internet revolution. We all know the speed at which this revolution is taking place. It is only natural for the web design trends to keep changing rapidly in such a scenario.We have now established that mobile browsing is a lot more popular option than desktop browsing. This means that whatever trends we are going to try and follow, they must have the mobile functionality.
Here are a the top trends that you will want to explore before proceeding with your further web design projects.
Web Animation
The complex ideas can be made simpler using animations. Perhaps, 'show, don't tell, really works here. Another important advantage that this tool provides us with is that we can make these animations as attractive as possible and make the overall look of the website very appealing.
A few examples of such animation use could be, animating your brand logo, animating your product story and so many others.
This also means that GIFs will continue to dominate the internet.
The best part about this trend is that it is not only going to be fruitful a particular set of people. Today's browser speeds can definitely be compatible with the speed needs of these added animations.
Playful Illustrations
Most of the websites nowadays try to keep their designs as sleek as possible. This gives a cutting-edge modern feeling to the product. This look isn't always friendly for designs which need to give a friendly and comfortable feeling.
One such example is the interface of Headspace. The animation and illustrations they use, help to make the concept of meditation easy to understand in a friendly way. This will also help you helping the market start recognizing your brand. It will give your website a personality. However, one thing that must be remembered at all times is that there must always be a balance between functionality and personality.
Digital Storytelling
How much useful would your illustrations and animation be if the information you want to convey isn't effective enough. Thus no matter how beautiful and appealing your illustrations/animations are, you are going to need a good storyline that will bring everything together.
Digital Stories are multimedia movies that combine photographs, video, animation, sound, music, text, and often a narrative voice.
They prove themselves to be an expressive medium that integrate subject matter with extant knowledge and skills.
Incorporating Artificial Intelligence
Artificial Intelligence isn't limited to science fiction anymore. It has found its way into mainstream web designs as well. You might already be using some of the features enabled by AI already.
Some of the examples of companies that use AI are Amazon, Spotify, and Netflix. The best visible feature that AI has to offer is that of chatbots. A chatbot is a computer program or an artificial intelligence which conducts a conversation via auditory or textual methods.There has been a significant rise in conversations with the customers with the help of chatbots. With them, it becomes very easy to provide customer service without having to rely on humans for it.
This is just the visible application though. One can use AI to integrate other functionalities as well.
Making the Most of the Mobile
2017 was an important year for the mobile web. Its usage finally overtook that of desktop browsing. And that means web designers will be more focused than ever on the mobile audience next year and beyond.
The challenges that are faced with the smaller screen sizes of the mobiles are going to be different from those of the desktops. Designers will need to consider how animations, transitions, and all other important features will translate into a mobile site.
The trends in the market will be ever evolving. What is important to understand is that we must at the end, look for functionality, ease of use and an interface with an appealing design. You can always experiment and explore new methods.