10 Common SEO Mistakes
Here are some common mistakes done by SEO Managers which leads to website rank decline. Most of the websites have uploading issues such as Not-responding, Slow speed page loading and also takes more time to download.Some of the very important stuffs are Images, Keywords, and Landing Page. You need to add alt tag to images in order to be identified. Keyword is the most essential element, it helps the browser to connect his/her search query with the keyword you have given to the website. Also landing page needs to be determinate because it confuses the user the main aspect of the website. Also, very important thing is you need to be socially active. Social Media plays a major role in popularizing your website.
We need to keep updating the changes that take place in our website, also need to track the results and analyze the problem. We need to look after the customer service, website needs to be user friendly. The other aspect is whether your website is popular among all the search engines or not. Lastly the very important thing is to keep engaging the user by following them through backlinks and creating interesting headlines to attract the user.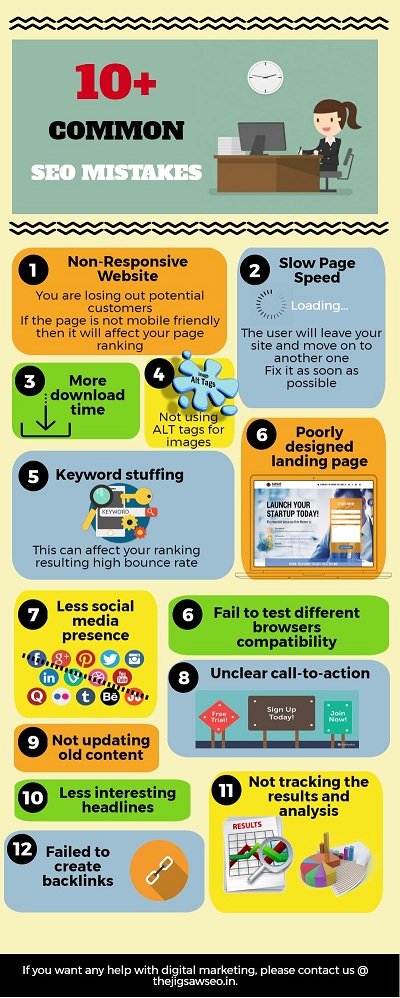 We are from THEJIGSAWSEO. if you want any service related to Digital Marketing then do contact us.