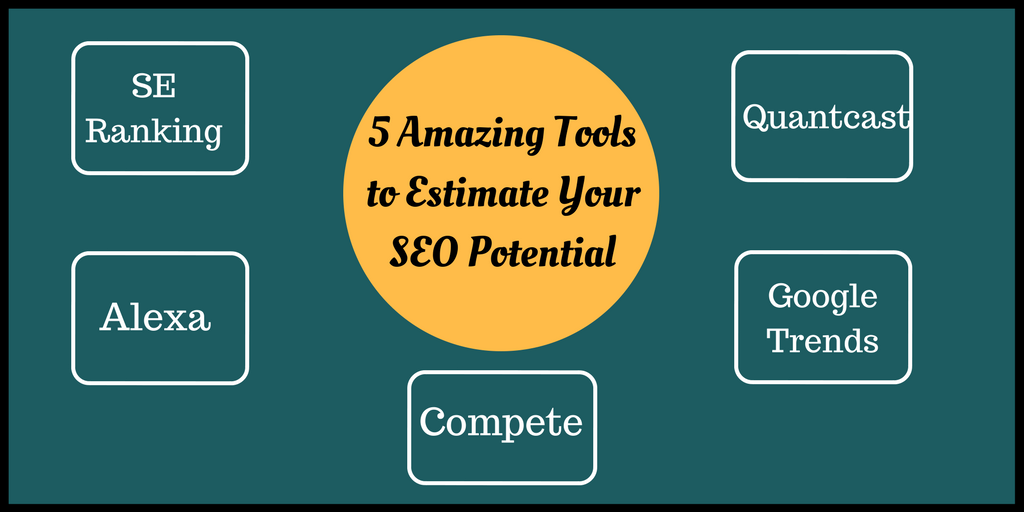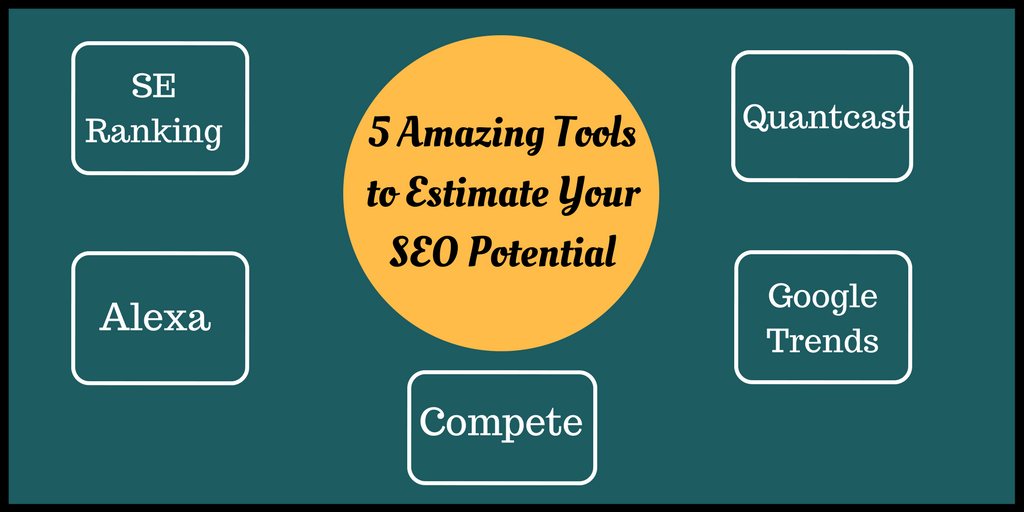 5 Amazing Tools to Estimate Your SEO Potential
Data is very much important in digital as well as modern marketing. Analytics of ROI, revenues, opportunities are solely related to sales metrics. As all the analytics depends upon data, Modern marketing requires tools to evaluate this data.
Search Engine Optimization is one of the best chunks of marketing budget and needs to be accurately estimated. But still, the returns on investment for SEO is very difficult to predict! Here are few best tools that will help you to calculate SEO potential:
#1. SE Ranking
It is one of the modern SEO tools available in the market that comes with features which are pretty sophisticated along with SEO potential. SE can be helpful to those that usually deal with SEO budgets or predict and calculate outcomes of the digital marketing campaigns. All SEO freelancers, as well as digital marketing agencies, will really be grateful for this instrument. In SE ranking, SEO potential practices a formula that evaluates ROI of your investments.
#2. Alexa
This tool allows you to compare different websites traffic at once! Alexa is trending and interesting tool as it helps to compare large websites within one industry. It is majorly used for large sites and not for medium and small websites.
Accuracy is a key worry though, as the numbers are not always helpful for predicting traffic on their own. It is not bad at predicting the trends for a website but the analytical graphs and charts are hard to get any real use of. The demographic insights can also be appreciable.
#3. Quantcast
Quantcast explains traffic numbers that are simple to use, displays data in a decent manner and offers some good demographic data. If we compare Quantcast with other mentioned tools, it is incapable to evaluate sites and lacks information for small trafficked sites. Even though the accuracy remains uncertain for the traffic information, Quantcast seems very attracting and worth further investigation.
#4. Google Trends
Google Trends is a decent tool for getting broad data and comparing a number of websites. It contains regional data and gives you thorough information without direct access to your opponent's analytics account.  Google Trends delivers precise information on traffic from search.
#5. Compete
One of the best features of Compete is that it compares a number of competitors and websites at a time. The information is presented well and simple to understand along with a user-friendly interface. Here the trends are fool-proof but the data is not accurate here. You can also see seasonal trends between competitors and get remarkable demographic data.
We are from The Jigsaw SEO. If you want to rank your website on the first page then do contact us.