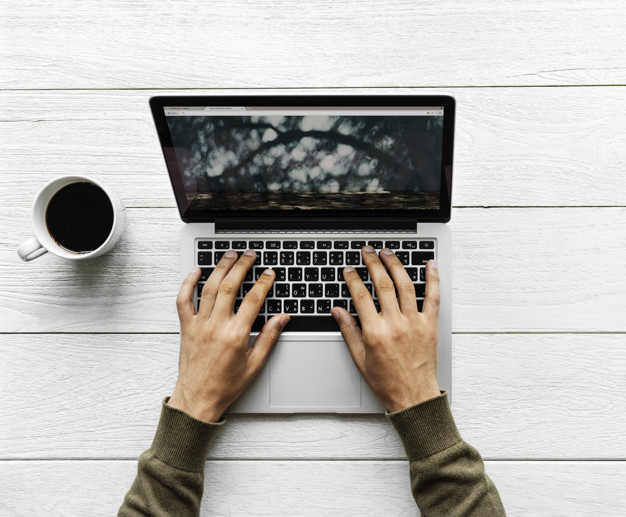 6 Reason You Should Invest In A Blog Design
Finally, you have developed the concept of blogging and you have managed to pick up the complimenting name for the same. You've also chosen your
blogging
platform, and now you're all set to share your content and creations with the world.Definitely, your content can make a huge difference by increasing the reach of the audience for your blogging website. Content happens to be the king for a blogging website and if you are serious and want to pursue it as a blogging business, then, without a shadow of a doubt, an investment should be made on a blog
design
.
A customized blog design and innovated visuals impacts can create a distinctive look for your website. This attracts many readers to lay their eyes on the blog. This will not only develop readers for your blog but it will to more surfing and regular visitors to your blog.
So, to elaborate that why you should invest in a blog design or a blog designer, here are some points to justify the same:
First Impression: As it's said, ' The First Impression is the Last Impression.' So, in this case, too, the readers form their views about the blog through the visual interpretation and design of the website. If your blog is informative as well as creative in design, it will happen to increase the customer engagements. Thus, the design is the major element for creating the first impression.
Saves Time: There is no need to engage your time in learning HTML or CSS because the web designer can do all of that for you, professionally, in one shot. They will provide you with limitless of customized designs and styles which can project the best out of your website. This happens to save your time and money which is enough to convince you to hire a designer.
Clear Message: A blog design will happen to become a visual guide which will help your readers to go through the whole website. Also, it will allow you to update customized title displays, galleries and so on. It will visually improve the outlook of your website which will fascinate more readers to view your website.
Creates Distinction: If your website has the look of other ongoing websites, then it has nothing new to engage the readers. It will happen to be just another listed website. To create distinction and enlarge the scale of your engagements, you need something distinctive that will catch the attention of your targeted audience. The use of color combinations, textures, schemes and patterns throughout your website will allow you to express whatever you want to convey.
Maintaining the Competitive Spirit: Your content is great but is mismanaged in compare to your competitive listings, accordingly, you are definitely slow in your race. To shoo away your competition, you need to prioritize your content as well design. You can't afford to lack any of the features. Just one disadvantage can pull your whole website down.
Increases your Conversions: The blog design will help you to engage your visitors to read and analyze your blogs. This will positively affect your conversion rate. A professionally designed blog can increase the number of email subscribers, maintain and engage readers, and increase your sales overall.
SUMMARY:
Hiring a blog designer is one of the best ways of taking your blog to the professional level.
It will help you to customize your blog design which will regard you with creating a brand name for your blogging. You can use various fonts, colors, graphics, and other custom functionality features so as to develop your website.
Hiring a blog designer will undeniably allow you to worry less about the appearance, uniqueness, and working of the blog. This will help you to focus on another aspect of blogging and that is the blogging content.
So, through the above analysis, we can perfectly jot down the advantages of hiring a blog designer for a customized blog design:
Saves Time
Allows Customization
Promotes Creativity and Uniqueness
Allows you to convey your message clearly
Attract loyal Readers
Increase your subscribers
Boosts Social Media shares
Increase your Conversion Rate
Increase your Sales