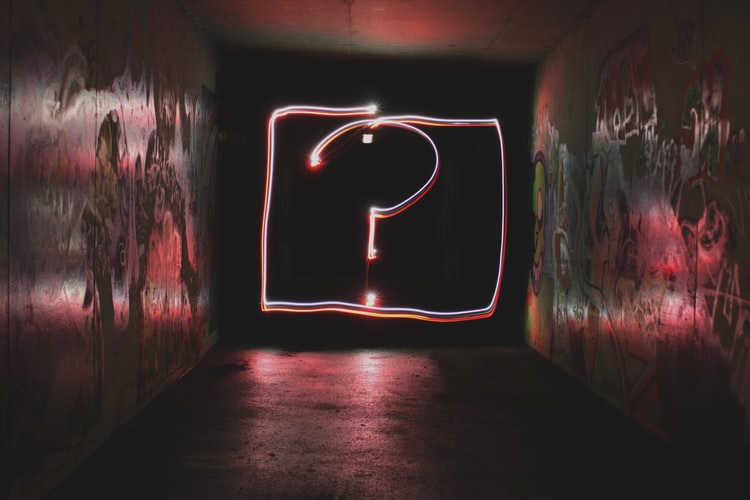 Frequently Asked Questions On Expired Domains
Did you forget to renew your domain ? or are you thinking of buying a expired domain ? Well before you do that, please check these Frequently Answered Questions.  Wouldn't take much of your time since have taken into consideration the top 12 FAQs and also given the answers to those.   
Q1) What happens if I let my domain expire?
Going with the pattern followed by most of the sites like GoDaddy the domains are held for several months. If you take more than 19 days to renew a domain then a redemption fee is added. According to collected data the maximum duration for which the domain can be recovered is 42 days which each progressing by the redemption fee is chargeable.
A most frequently occurring scenario is where the domains are held up till 6 months after which they can be re-registered. The duration of holding the domain is pretty high ,as the domains if powerful are mostly sold instantly and taken away by domain hording companies that use spammy adverts.
It is always better to keep your domain updated or re-register before it passes 6 months because with every passing day after it becomes a dead-link the possibilities of you getting back you domain starts to nullify.
Q2) What are the terms involved in domain name registration?
Domain registration requires utilizing the services provided by a domain name registrar, an ICANN or national ccTLD credited companies who have the authority to register domain names.. Knowing the terms of the domain name, registration plays a critical role in protecting your domain name. Each registrar has a new option and fees for renewing domain names, so be sure to read their terms and conditions.
The customer or organization is aided by the registrar on getting domain name like- .com,.net,.mobi, etc.
Q3) Why don't we get a renewal notice reminder?
Mostly the renewal notice reminders are set to off by default. By letting it continue to be switched off one would put his/her domain in danger. Thus, it's always recommended to keep it switched on.
Sites like name-.com, domian.com, etc gives multiple reminders to the registrant and keeps them updated about the same (avoid expiring of the domain.
In these automatic notices are send to the customers email id as reminders. Some of the common notices include:
Reminding about the due date for renewal.

The automated renewal of a domain or service 30 days prior to expiration.

An automatic renewal failed because of billing issue.
Q4) What happens to the domain name after it expires?
Each domain carries with itself a fixed registration and expiration date. Domain names can be renewed while being active or reactivated after their expiration date also. Most domains can be registered for a time span of 1-10 years.
It is marked as expired by the Domain Registry from the beginning of the expiry date. After this the domain names are moved to Name cheap parking name servers. Here the website and mail service will cease to work. Duration of 30 days in Name cheap is all it remains in after the expiration date. 
Q5) What domain metrics are to be followed?
Some of the metrics which can be used are included below in the bulletined:
Domain name

Domain age

URL Authority

Total backlinks

Site language

Topic/Niche

Google index-ability

Referring domains

Top link RD.
Q6) What does the colour signify in the end date/drop date?
Colours help keep things organized not just in sketches but giving colour to the end date or drop dates is yet another efficient way of making the registrant aware about the date at which the domain will become available.
It is not possible to determine the correct end-date for every TLD though. Some of the frequent colour schemes involved are:
Green: The end-dates are pretty accurate.
Orange: It is a not a sure possibility wherein implying that the end day might be off by couple of days. It helps in giving an idea of the range of dates when the domain might expire. The accuracy is lowered here.
Red: This high wavelength colour is obviously used to imply that the end-date cannot be determined. It is no better than a guess. The domain might drop sooner or later. It's basically a red alert.
Q7) What happened to Moz.com values (DA/PA)?
The free API terms have been revised or changed by the Moz.com domain.it now allows one to one check 25,000 domains per month, which is pretty less when compared to small domains like expired.com which allows around 60,000 domains daily. Because of this revision of prices of API in Moz.com its users got affected.
Q8) Can the domain highlighting while searching is disabled or removed?
Yes, the highlighting for the account in the user setting can be disabled. The task of disabling the highlight is a pretty easy one. All you need to do is search for the option called "Domain Search Highlighting" and disable it. Boom! And you are done.
Q9) Time taken to complete a domain push?
Domain Push is instants available and the purchased domain or domains of your account can be viewed through your domain within the same registrar after the push .Always remember to check the mails and keep yourself updated regarding if a domain push has taken place or not .The mailing platform is used to send the invite for one to become its new owner of the domain.
One should be updated with the various terms and conditions applied on a domain push to avoid any confusions in future.
Q10) Can a replacement be applied for, if one can't index a PBN domain?
Yes, one can anytime ask and get a replacement domain if witnessing or confirmed that any of the PBN domains inside a package brought is penalized by Google.
Q11) What is the Traffic Number and where does it come from?
The SEO traffic KPI measures the number of visits to your website resulting from organic or paid search traffic. One of its parameter to measure includes traffic numbers. Suppose you open a website say Facebook its traffic number turns +1 and with frequent opening of the domain or site the traffic number increase so with 27 times in a row the Traffic number is +27.
Q12) I updated my credit card can i process the renewal now?
All charges are applicable before the expiring of the domain. One is mostly charged for renewal within 24 hours of upgradation of the credit card. Always check and confirm through your account if the domain has been renewed or not after the payment.
If the domain has already reached its expiry date then the payment won't be processed and you would be required to sign in your account and complete its renewal by paying the fees.
Don't get saddened on seeing this error page. But be happy buying and earning through it. Someone's waste might be your treasure as they say.
Cheers! Shall take my leave here.