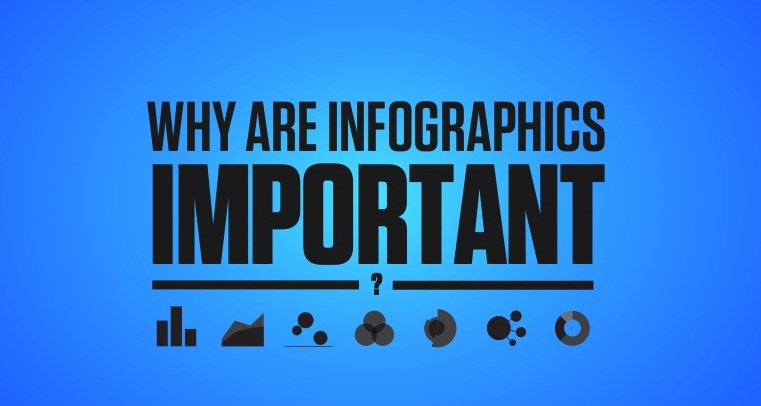 Infographics- Best Content Distribution Strategy
Infographics is one of the most viral ways to distribute your content on the web. It combines visual and written content which attracts huge readers. Thus Infographics can easily improve traffic for your content. You are missing out your digital marketing strategy if you are not using Infographics. Here's what you need to know.
1}Smart reasons to use Infographics
On social media Infographics are shared three times more as compare to any other content type. This is not the only reason to use Infographics. Here are 5 smart reasons for using Infographics
A dominant Way for data display
If you are doing data research and has collected data, Infographics is the best way to showcase and represent data in attractive way. Infographics are planned to offer high quality visible, bits of statistics and facts, grab-and-go form of data that your readers will consume.
Make things easier
The best part of Infographics is they display the difficult data in much simpler and understandable form. Infographics breaks the difficult concepts by using bits and pieces of text and pictures and display it in a streamlined form.
 Exposes the benefits
Infographics are best if you want to create a content that differentiates or compare between some information and showcase the benefits. They are ideal for showcasing the benefits of your product or service, or comparing it alongside someone else's. Creating an Infographic is a very clear choice that causes no confusion to talk how something is superior or dissimilar.
Excellent for grabbing attention
In a world where getting noticed online is harder than ever before, Infographics are a powerful form of online content that can help your brand go viral. What's more, one of the most important ranking factors in SEO is links. Because Infographics earn more links than virtually any other form of online content, they're an outstanding way to improve your link profile. This will drastically help your company succeed online.
Infographics grab attention and keep it, which is amazingly valuable in today's fast-paced world. A huge majority the information our brains process is visual; image-dense pieces of content play into this beautifully. Because Infographics cater to this fascination with pictures, they're easier for customers to connect to and remember.
2}How to boost Digital Marketing using Infographics?
Now we know how useful are Infographics. But now the question arises that how to use Infographics? Don't worry it's just as simpler as you distribute your content. Here are some Infographics distribution strategy tips for your digital marketing.
Post them on Social media
Social media loves Infographics and the reverse can also be said. For finest outcomes, distribute your Infographic straight to your social profiles, or you can also share the associated URL's with it. This tactic will produce a lot of views and click-through rates. Rather sharing it once or twice, share it maximum time as possible and link it with related content.
Distribute them with Blogs
Business2Community and HubSpot are platform were Infographics are posted regularly to their blogs. Make your own Infographics relevant to your blog and post it over here. It will hike the number of views and also add depth to your content bank which will be cherished by the readers.
Use Infographics in Press Releases
You might think that for Infographics, press release is an unlikely place. But it is not like that. Infographics will take your press release to next level. As we know that Infographics breaks down the difficult data in simpler way, thus it can become a best way to bridge the gap between readers and your industry. Keep the Infographics well researched and unquie and try to use the theme, color, voice tone in your Infographics as per strategy of your brand.
Use them for White Paper enhancement
Case studies, White papers, and brochures are all explanatory forms meant to inform your readers. By adding custom Infographics you are plugging deeper information. This makes the content more attractive visually but also explains the content to your reader in less time.
While doing this just mind that adding too much Infographics all over White Paper and Case studies, they will surely crowd and damage your design. Simplicity is the best rule in any concept and it also implies in Infographics
We provide Digital Marketing Services. If you want such service then do let us know.