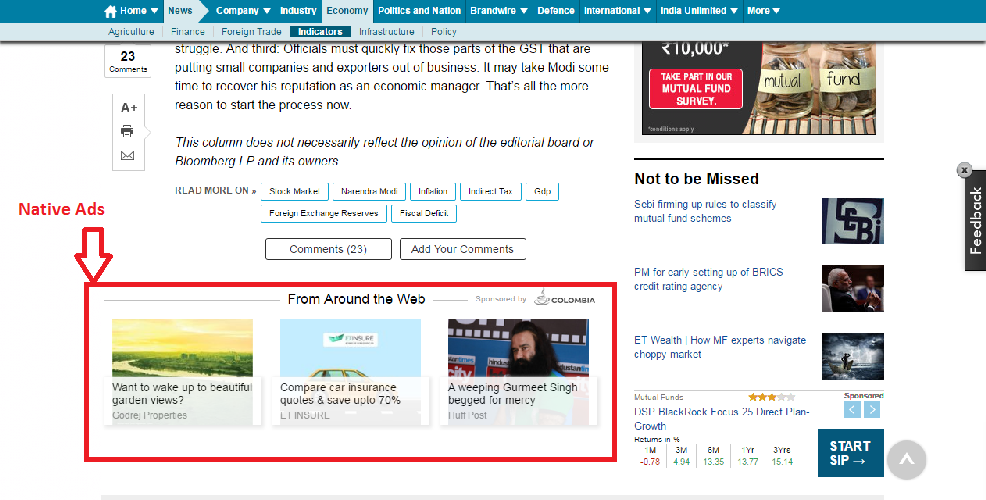 Native Advertising vs. Content Marketing: What's the Difference?
Many times you may have come to a condition when you have been told that you look like another member of the family. But you know that you don't look like them!
This is the same mistake that everyone makes and refers native advertisements and content marketing as different terms for the same practice. The reality is both of them are different but belongs to the same family.
In this blog, your confusion is going to be cleared and you will get to know which will have a better impact on your website traffic.
What is Content Marketing?
"Blogging" seemed to be crazy for too many people before launching of Copyblogger in 2006 by Brian Clark. Copyblogger is the idea of combining "copy" and "blogging". Blogging was just considered as a hobby or an online journal.  Brian Clark uses to post blogs to promote his business the previous 8 years. He used to write entertaining blogs but useful, which grabs the attention of the audience that converted his audience into clients.
So content marketing is a strategic digital marketing approach focused on developing and distributing related, valuable, and entertaining content to grab the attention of the targeted audience and hold a clearly defined audience which ultimately drives to profitable customer action.
What is Native Advertising?
Native advertising is a special kind of advertisements as it doesn't look like a normal ad. Rather it looks like a piece of content on a website. A native ad is a type of online ad which matches the appearance of the platform or website upon which it appears.
Why you need native ads?
Traditional online ads used to stand out from regular website content.  The main use of that traditional online ad was to draw traffic through site visitors.  Advertisers used different colors, different fonts, and different tones from the sites their ads appeared on. This just worked for a while.
But now the audience became more knowledgeable and sophisticated. They know how to differentiate the ads and website content. They grew used to the ads. Now it became harder to influence them to click through.
The human brain is so intelligent that to work fast, it developed banner blindness. It might sound weird like some science fictions but it's true and yes our brain works like this! The one who uses the internet regularly came to know where the ads are and avoided them when they visited a particular website showing ads.
To stand up against such situation, some advertisers reformatted their website, by changing the standard design, disrupting the user experience. But when the sidebars were not in right side or on the top, as well as the content was placed in new places on the interface, the audience suffered as they required to find what they're looking for.
So the marketers made a decision that if you can't fight them, you might as well join them – and which gave rise to native ads.
How Native Ads look like?
As explained you, native ads resemble same as the piece of content on the publishing website. The main advantage of native ads is that they don't disturb user experience. Native ads do not appear like someone is trying to sell them something,  and thus the visitors on the website are open to read the content.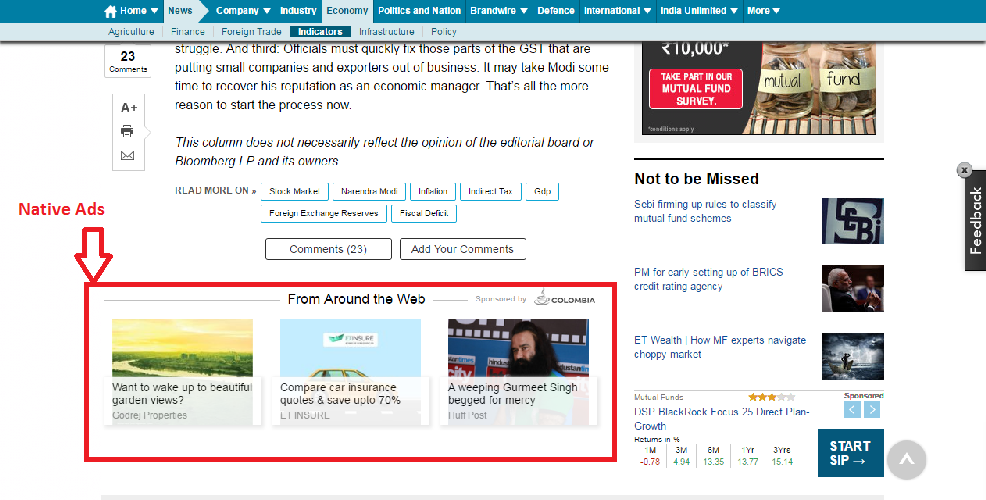 We are from The Jigsaw SEO. If you want to rank your website o the first page then do contact us.