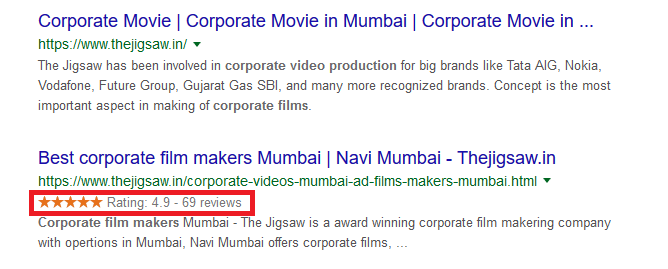 SCHEMA MARKUP AND WHY YOUR WEBSITE NEEDS IT
Over the past few years, the schema has become an important aspect which many SEO professionals look into for optimizing their strategies. This works especially well for gaining more attention and marketing as it relates to the answer boxes and rich snipers that are found in position zero of the results for a search. Schema mark-up was created as a collaborative effort between Google, Bing, and Yahoo, with the main aim being the creation of a common group of tags which would help the search engines in understanding and displaying data faster, and in a simplified manner.
The schema is essentially a foundation for mark-up data that enables a better understanding of location-based information like addresses, dates, and phone numbers, which have a formal structure for search engines. This is used in video carousels, rich snippets, and also appears in arrangements that aim to make the result pages more friendly and easy to navigate for the user.
Theoretically, any business should benefit from Schema mark-up to gain traction and competitive edges in the SERPs. Google has put in place many guidelines that restrict schema mark-up from being too spam-like. This also ensures that there are no chances of the SERPs containing spam. The main aim of schema structured data is that it is not spammy and is an adequate representation of the page and its contents. Google has the rights to penalize anyone who chooses to include spam despite these strict guidelines.
SCHEMA FORMATS
Three formats are available for schema mark-ups: Standard schema microdata, JSON-LD, and RDFa. Standard schema microdata is marked up through HTML and is the most commonly used of the three. It is also easier to learn and use than others. However, JSON_LD is more recommended and is via JavaScript. There are numerous document types which support RDFa, including XML, HTML 4, and SVG, which means that it is often the most convenient. While coding schema mark-up often sounds like a daunting and complicated task, rest assured that it is fairly simple.
BENEFITS OF USING SCHEMA MARKUP
Boosts online presence: The traffic quality and quantity to your website stand chances of increasing once you have entered the world of schema mark-up. This is because schema mark-up incorporates the use of rich snippets which are essentially useful in increasing the online presence in the corresponding SERPs, and helping CTRs.
Creates rich snippets: In connection with the previous point, when your website has schema mark-up, snippets of its content will show up in the google results page when searches have relevant keywords. This is something that everyone who has ever used a search engine will understand fairly easily, even if you have never previously pondered upon how that works. Essentially, it makes your page look better and more relevant to the user's needs which increases the chances that they will visit your website.
Improves website rankings: There has been researched to show that web pages with schema mark-up tend to rank almost four times higher when compared to web pages that do not have the same. Moreover, the chances of you getting site visits are fairly greater when you have a schema, even if your website isn't among the top results. This is advantageous to every form of business and ecommerce, irrespective of the specific field since the advantages are common and useful for any industry.
Enhances SEO: Schema mark-up assists search engine crawlers in better understanding the website and its contents, which increases the page's chances of appearing in the search results more often, and with improved rankings. This organic method has much better returns than paid marketing.

Overall, it is easy to see why some websites and pages have started jumping onto the schema mark-up bandwagon, and why it's time for you to do the same. Any tools which assist your page in improving its viewership is an ideal effort. Hopefully, this will get you started with working towards improving the quality of your content and how it shows up in search engines. Good luck!