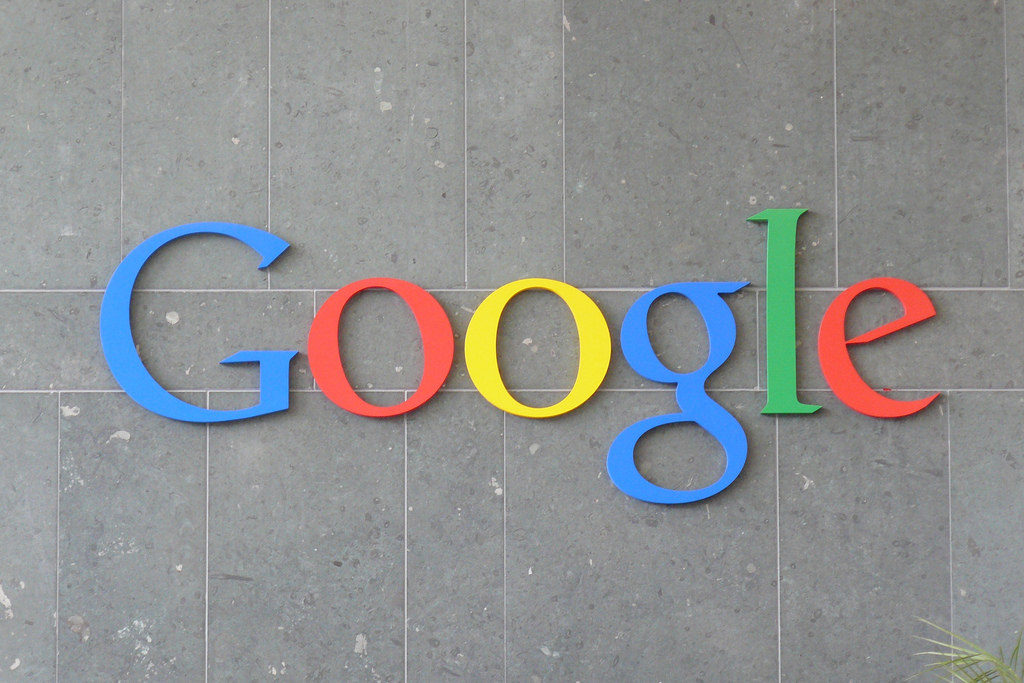 Why are these Google Search Engine Algorithm Updates Important in 2018?
Google updates and changes its algorithm more than once a day on average. Recently, in the mid-December, Google updated its Search Engine Ranking algorithm. It states that websites with no AMP's, sites with no schema and those sites which relying on doorway pages are being most impacted.
Now, the question arises why only these sites are impacted? Well, that is what we are going to discuss in this article.
1. Accelerated Mobile Pages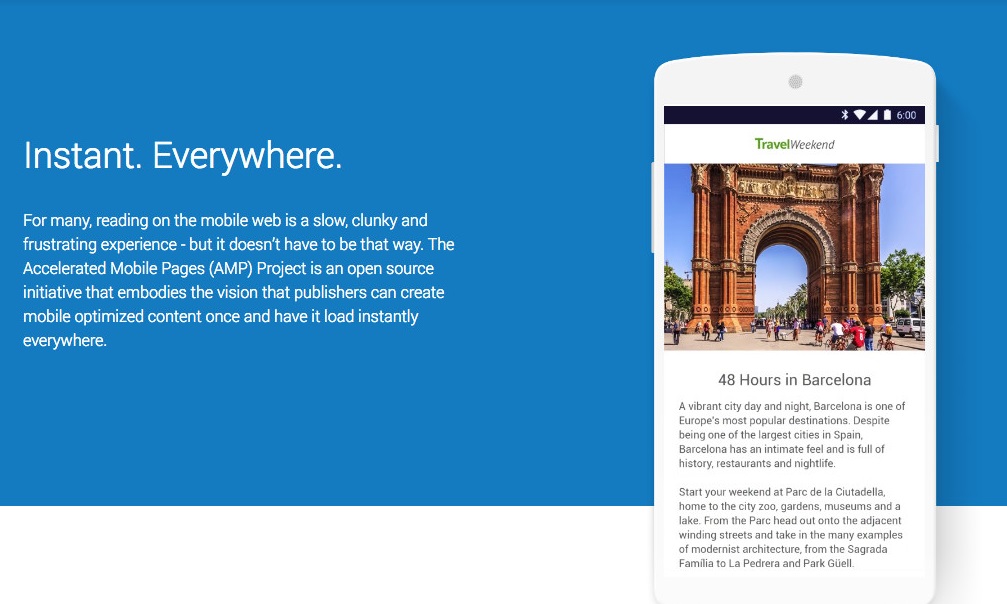 For ranking your website on the first page of search engine, one of the most important factors is that your web pages must be responsive. Responsive web design makes your web pages look and work perfectly on all devices (desktops, tablets, and phones). There is one more important factor i.e. 'Accelerated Mobile Pages'(AMP). Suppose you have two websites, one with AMP's ranking on 6th position in SERP and the another without AMP's ranking on 3rd position in SERP. Now, with the Google's new algorithm update, the website which has AMP's and ranks 6th will rank up while the one without AMP's will rank down.
2. Schema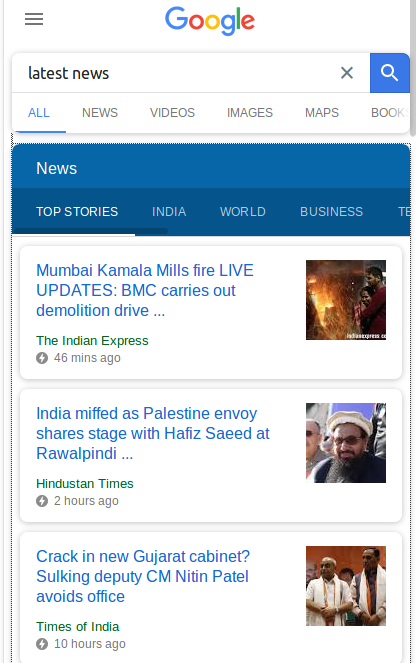 Schema markup is not used by many websites, few sites do not even know what a schema markup is. But, now with the Google's new algorithm update, many would start searching what a schema markup is and even start using it. This schema markup will boost your ranking on the SERP's. For instance, when you search the latest news on Google, you will notice that the first thing that comes up is the slider with different news. This is all done with the use of schema. If you wish to get featured there, introduce schema in your web page.
3. Doorway pages
While reading some content online, you might have noticed many times that the content is not at all related to the purpose of the website. This is done only because people want to generate traffic on their websites. But, the mid-December Google algorithm says that one who is doing so would have a terrible impact on their website.  Once your website gets a penalty from any search engine, there are hardly any chances of your website being ranked on the first page of the search engine.
It is definitely very early to reach a conclusion on what is going on and how to do the changes. But, these are the updates that were rolled out by Google on 19th of December 2017 for the United States, and with the domino effect the updates caught up in the UK, Germany, France, Australia and Spain the next day. This only means that the updated tested on the Google United States on 19th December 2017 is now spreading across the World.
You can visit the MozCast which shows the rankings turbulence as the updates roll out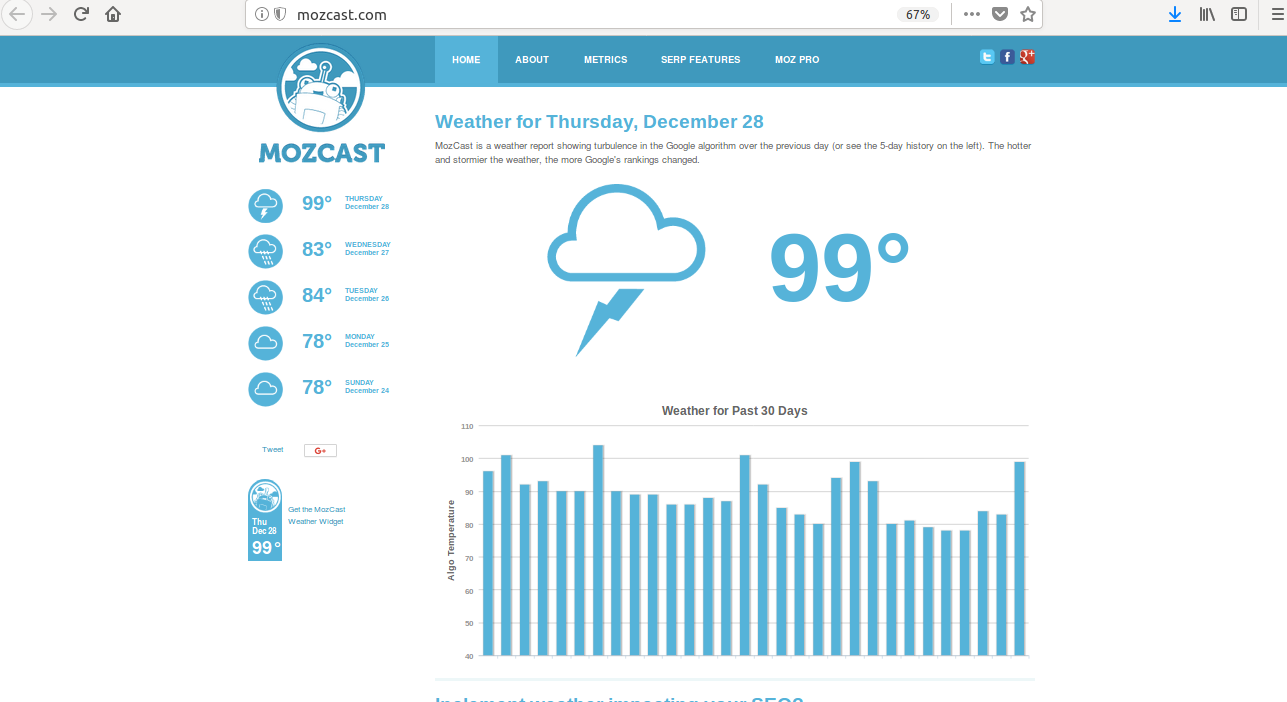 Now, is the great time to check your ranking and start analyzing where and what needs to be changed.
To know in detail about the topic, you can visit the SEO blog by searchengineland. Do let us know your views about the topic in the comment section below. Also, if there are queries feel free to ask, our SEO experts would definitely have a solution to your queries.