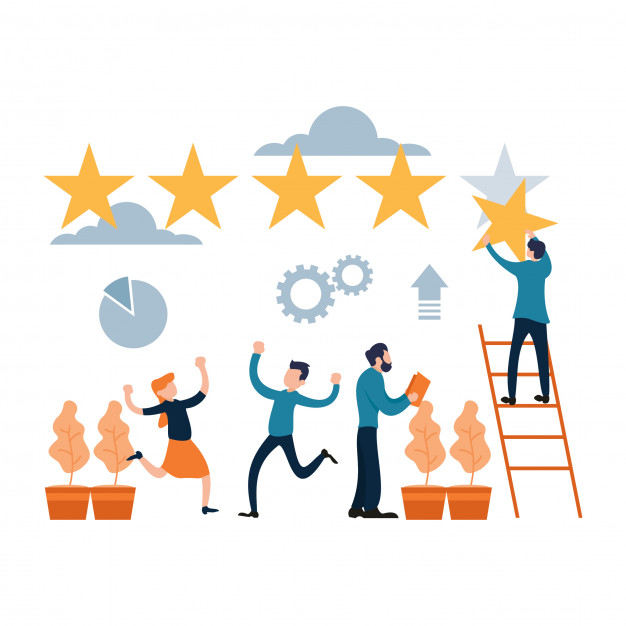 Why is ORM important?
Online reputation management ORM is very important for company success in today's internet savvy world. To know what is ORM and how it will give strength to your company, let us dwell further. ORM is a process which can manage and monitor the online reviews for a company which directly means managing the online presence of your brand.
Today's world consists of internet-savvy generation, and the web is a very powerful platform for the consumer where they can share and express their ideas, reviews and voice against and in favor of any business house or brand. Some experts view the consumer as the controller of any business reputation and public views. So, there arises the necessity to take action in a proactive manner that includes managing the reviews and reputation of the brand online.
This has become a necessity for companies to survive in the competitive web world.
For example, all the negative reviews and comments about your restaurant business can break its impression in the visitor's mind. They would certainly not prefer to visit your restaurant if the comments are not appropriate, which means reviews does frame the first impression of your company in the minds of prospective clients. So, managing them well is an important aspect.
Listed below are a few points that need evaluation while initiating the ORM for any business owner
1) Check your company
If your company is earning a bad reputation or negative reviews on the internet, it is recommended to do some research and find out how your consumers are reviewing your business. And if they are posting negative reviews, what is the reason behind that. Work out the likes and dislikes of consumers about your company.
2) Stay updated technologically
It is always advisable in today's world to let your business stay technologically updated. So, create a Google My Business, GMB account providing your necessary details like name, address, and phone number. It will help your business to make an online presence felt on Google SERPs. Also, keep uploading latest pictures related to your business to insert life in the profile. This will also help people to feel your presence updated online.
3) Keep the notifications, and Google alerts on
Google will help you keep well informed about what people have to say about your company and brand all the time.
4) Remove the negative reviews
If the negative reviews for your business are on a third-party site, you can create content or implement SEO or respond to them. But if the reviews are on the platform or your profile that you can access, you can remove them. Constant content creation is a way of removing negative reviews. It can push the positive reviews and citation upward removing the negatives, gradually.
Importance of reviews in online research and digital marketing
In today's digital world, people tend to search online for the product they are they are about to purchase. And before every purchase, they make intensive online research for the same. According to Fleishman- Hillard, 89% of the customer's conduct intensive online research through various search engines before making a purchase and the large portion of this research consists of reading the reviews.
Hence the impact and the consequences of negative reviews cannot be underestimated as it would
1) Lower Google rating of your business your business
People want to do business with the companies that have at least 4-star rating on Google
2) Jeopardize the reputation
Negative reviews cause a decrease in reputation status in the eyes of potential customers
3) Long term impact
Negative reviews tend to have long term impact, which is hard to regain, and rebranding requires too much effort. The lowdown is it is easy to maintain a positive online reputation then mending the negative one.
Power of positive responses
It is easy to increase reputation through positive reviews because consumers will start trusting your brand and take the chance to do business with you.
Also, Google is a user- friendly search engine. So positive review signal Google that you are the best match for that research and hence will give you rating and ranking accordingly.
This means all the negative reviews may appear to be only written content, but actually, it has far more reaching impact on readers mind. It can create a serious impact on the business that is why ORM is very important for any strategic business plan.
Ways to improve online reputation
Managing and monitoring your online presence will help to create a positive reputation for your brand and listed below are a few tips to achieve a strong online positive presence.
1) Citations and content creation
Providing business NAP( NAME, Address and phone number) on a website, be your own or a third party directory site. The citation can help to improve ranking on search engines which can be done through content creation for your site.
Blogging also helps in creating the citation. If the content would be engaging, readers would love to share the copy on different platforms, which increases the visibility of your company and hence makes your online presence stronger.
2)NAP consistency
Always keep track of your citations. Having a NAP consistent on different platforms as it will prevent clients from going to non-existing locations. Also, it would help Google realize that your company is worth listing on the SERP.
3) Increase the number of positive reviews
Always ask for rating or reviews from your clients after they have used your services. Ask for the feedback within a day or two once they finish their services with the company because people are not willing to indulge in writing reviews after too much of time-lapse. You may also request existing clients to give positive feedback on your website or a third-party website, which will help your business build positive ORM.