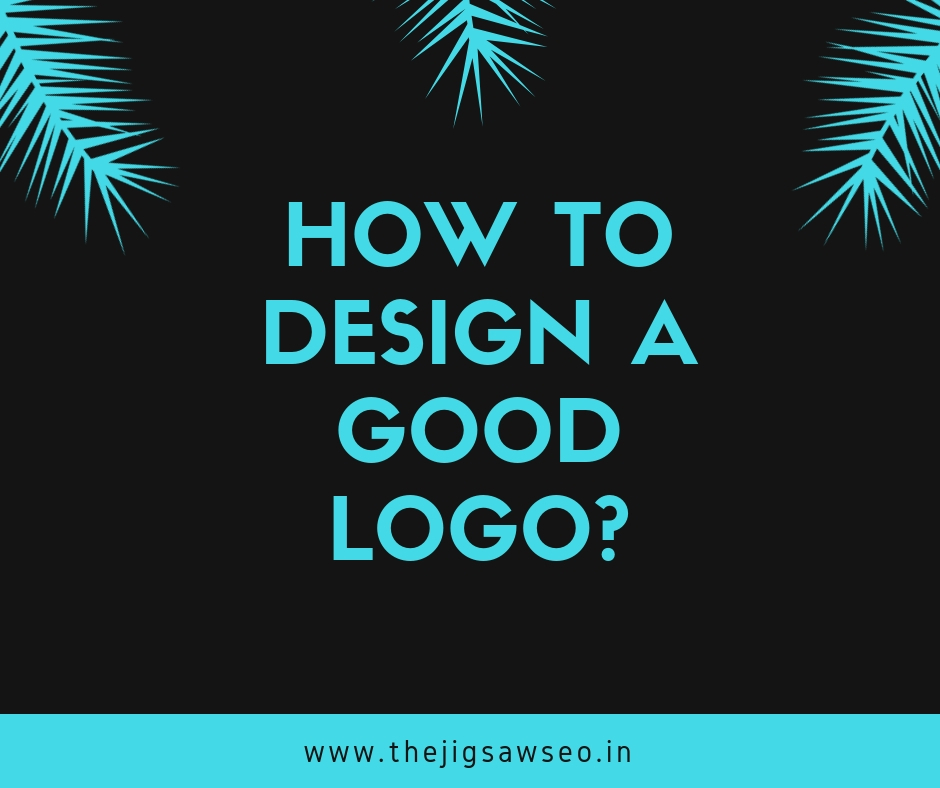 HOW TO DESIGN A GOOD LOGO?
The logo is the recognition or the Identification Mark of the Business through the medium of Visual Symbol or Picture. A logo is that aspect of the
business
which represents the commercial brand and economic entity that is usually and strikingly different from other logos in the same market. A good logo is distinctive, unique, appropriate, practical, graphical and the most simple in form so as to convey the owner's message.
What makes the difference by getting a good logo for your business? What makes a logo work well?
What can your business do to ensure that the logo represents your identity effectively?
Nowadays, with so many logos in the market, it's hard to find examples of great and not so great logos.
To elucidate about how to get a good logo for your business, here's the process and tips on how to get a good logo designed:
A Process needs to be Followed
If a designer needs to get a perfect logo, he needs to follow a proper process whereby he can meet all the required demands. With practice, he will get through this process as a customary routine.
Initially, ask your client that what type of design he requires and what are his requirements. You may conduct a questionnaire for the same.
Make a research about the business, its history and competitors so as to get a clear idea about what differentiation you need in the logo.
Next, you should make a research about various logos in the same niche so as to learn about the latest trends and marketing strategies.
Draw and sketch the blueprint of your logo desired. There's a possibility wherein you have to re-design it again and again but it's just a matter of getting the desired concept.
You may innovate your concepts at intervals so as to get more creative and imaginative with what you have to produce.
Revise and improvise the logo till you don't get the best results.
Present your logo in a PDF format. Give options and present your best designs.
Attain feedbacks, listen and enact upon the desires of the clients.
7 Tips to Design a Good Logo
Simple: If you want your logo to be easily recognizable, then you should go for simple design. It's a fast way for the customers to notice and memorize your logo. A complicated logo is not only difficult to produce and design but it also makes the customer engagements difficult. Simple logos are easy to understand and explain.
Unique: Today we stand in a marketplace where there a lot of businessmen' who have settled their brand and logo. To stand out, we need a distinctive designed logo that is easily recognizable when grouped in thousand of logos. Remember, 'You need to stand against the competition, not with and like the competition.'
Versatile and Dynamic: A great logo needs to be versatile so that it can be printed in various sizes, across different mediums, and in different applications without losing its original resolution. A good logo has to work across various mediums, i.e., on the web, on location board, billboard, in print ads and in marketing videos.
Convey your Business Message: Your logo should communicate the right style and tone of your business. It should clearly represent the working of your business and the main products that you are going to sell in your business. It should be appropriate, symmetrical and pleasing to watch.
Design for Customers: Design the logo for your customer and not for yourself. Your customers are the target audience and you need to keep in mind that they understand your logo and comprehend the message that what you want to convey.
Create an Impression: Your logo should be memorable and this is only possible when it leaves an impression in the minds of people. A memorable logo is the one which when once seen will be recognized when seen twice in multiple logos. It's undoubtedly a tough job to implement, but it's definitely worthy in a long run.
Immortal: Your logo should be trendy but to a certain extent. You should keep in mind that your business is following the principle of going concern, so needs your logo. You need to design it in such a format that it's timeless and promotes longevity.