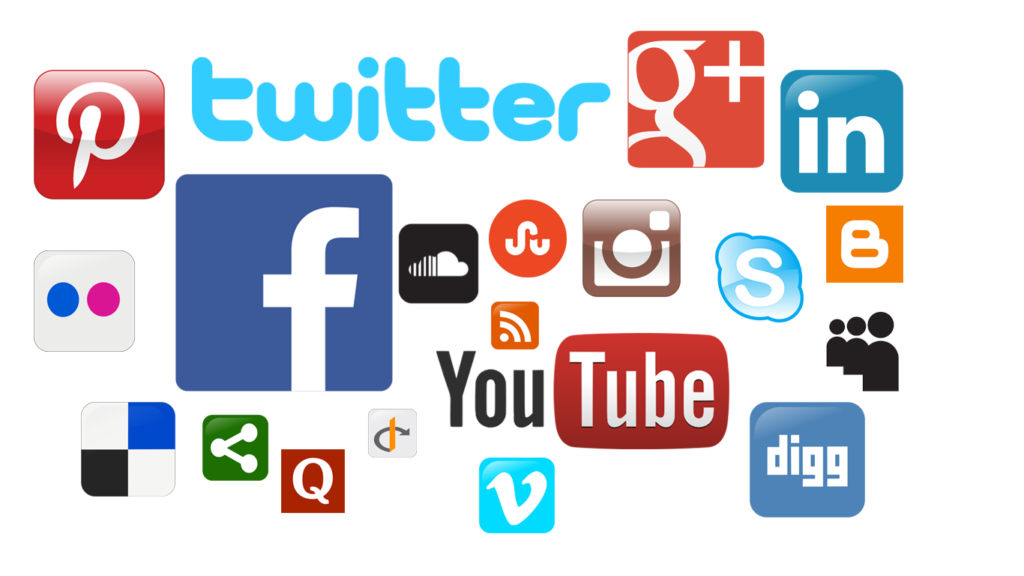 Top Social Media Management Tools You Must Have
Digital marketing is rapidly taking over manual marketing. This has happened due to the hectic schedule and so the people prefer digital marketing more. The mostly used factor of digital marketing is the 'Social Media Management'. Every organization has an account on every social media platform to promote and gain recognition for their businesses. The social platforms which were first used just for communication are now used for marketing purpose.
For the marketing of your business, you do every possible thing right from printing banners to advertisements on television. It was a great idea a few years back but, today if you are not using social media platforms then your marketing strategy is incomplete.
We understand handling social media accounts is very time-consuming and requires a lot of hard work. Not only you have to come up with different strategies but also with good content and on top of that, you have to be active on every social media platform. Because few of your customers might prefer Instagram over Facebook and vice versa. And you do not want to lose any of your audiences.
You might wonder this is a lot to handle and you can't really do it. But, just wait and keep reading as when you reach the end of this article you would be ready to handle your social media accounts. Thanks to the advancement in technology and to the developers who have created tools which can come in handy for social media management.
Now, you might wonder what are social media management tools? Let us help you there, 'Social Media Management' tools are the applications that lessen your burden with different functions. For instance, there are some application that allows you to schedule posts in advance, view new search results as soon as they come, and get more details on your social network with analytics tools. There are tons of applications available but, there are few best ones which can be used for the management purpose.
Let us have a look at the list
Buffer tops the list of social media management tools because of its simple, clean and easy to navigate format. Features of buffer like the analytics, custom scheduling, and browser extensions make the reception, posting and sharing of reports a lot easier. With the buffer extension, multi-platform scheduling while browsing becomes easy. The feature like successful tracking of social media and determining the perfect moment to schedule tweets maximizes exposure and help your business stay on top of the prevailing trends. Buffer is free for 1 social account per platform and 10 scheduled posts. After that, you have to pay $10 (Approx. Rs.643) per month.
Hootsuite is the most popular social media management tool out there. It is widely known for supporting lots of different platforms while offering a wide range of settings and dynamic features. Also, it has RSS feed capabilities that span across more than 30 popular social media networks. The easy access by Hootsuite to analytics provided an insight into the progress and growth of your social media community. It is beneficial for assignment management of the team and campaign management of all your social networks. Hootsuite is free for 3 social profiles, 1 user, and message scheduling. After that, you have to pay $19 (Approx. Rs.1222) per month.
Mavsocial is a cross between 'Maven' and 'Social'. It is a trusted application for managing social media content for business. The unique feature of this tool is that it enables content creation in multiple languages. This software promises visual content management and social publishing which can easily be used to upload and manage all brand-consistent multimedia content to meet your digital marketing needs. Mavsocial is free for 1 user, 2 social accounts, 10 scheduled posts per network per day and after that you have to pay $19 (Approx. Rs.1222) per month.
As you know, that the visual content on the social web drives more traffic to your website and for that very purpose everypost can be used. This is an application that allows you to share multimedia content on social media platform like Facebook, Twitter, Google+, LinkedIn, Pinterest and Tumblr. Everypost can group multiple social media accounts without any hassling and it also simplifies the business flow by perfectly choosing what updates to post and when. It also has a separate menu which is reserved for archives, analytics, post creation and scheduling. Everypost is free for 1 connected channel and 10 scheduled posts after that you have to pay an amount of $9.99 (Approx. Rs. 642) per month.
If your organization has a B2B business model, then oktopost is the social media management application that you can use. Oktopost allows you to plan, implement and measure the effectiveness of large-scale campaigns across multiple networks. It also allows integration with third-party platforms. The special feature of this tool is its content recommendation engine. This engine discovers new content to create based on the most successful previous content. A free demo is available by this software but the actual pricing is not mentioned on the site. You have to contact them directly for the pricing purpose.
Sprout social is another application for social media management which can be beneficial for serious social media marketers. This tool is based on the idea that the business owners and the customers should communicate and engage in a better way. This perspective makes it stand out among other such tools. This tool was built for providing excellent customer service via social media. There is a free trial available of this application but once the trial expires you have to pay a minimum of $60 (Approx. Rs. 3860) per month to keep using all of Sprout Social's advanced features.
These are few social media management software that you can use if you are unable to handle social media manually. Do let us know in the comment section below what do you think about this blog. Sources: yourstory, lifewire, and zapier.