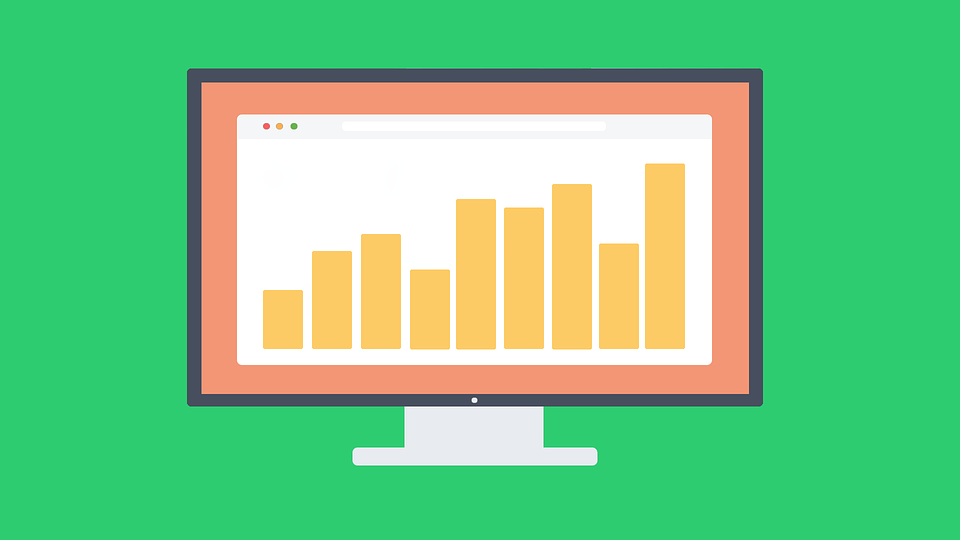 STATIC WEBSITES V/S DYNAMIC WEBSITES
The world of websites is compressed in two categories: Static Websites and Dynamic Websites. You might have come across both of these terms whenever you stepped your minds in the world of websites. Being a
digital marketer
, developer or
web designer
, you must be acquainted with both these terms so as to determine the type of website you require for
blogging
or for your clients' projects.Static Websites are the websites which have no customized coding and cannot change its outlook by editing the main code, whereas, Dynamic Websites changes time to time and displays various contents from the same source code. Lets escalate the knowledge about these website:
Static Websites:
By the word static we can recognize its basic meaning and that is there's no change.  Therefore, static websites represent the same type of information without any customary change. They showcase the same number of pages, same products and same articles. The evolution of these types of websites is possible manually and not automatically by altering the main source code.
It is coded in plain HTML (Hyper Text Mark-up Language) without the involvement of any customized coding. These are easy and cheap to develop and more often, they load quickly as they don't have any sort of algorithms which has to manipulate the data and represent it in a dynamic way. In these types of websites, there's no other requirement in spite of HTML and also, there are no maintenance costs. These websites have no dynamic features and interactivity features which may be user friendly except for the existence of hyperlinks, graphics, images and videos.
Dynamic Websites:
Dynamic Websites can easily change the contents of the web-page while it's consecutively running on viewers' browser. These websites showcases the updated content and customized information. These are user friendly websites wherein, the users can feel that they can interact to and through these websites.
These kinds of websites use programming like PSP, ASP, JavaScript, and JSP and so on, to change the contents of the web-page while in use.  These websites use the client side scripting to get the outlay of a dynamic design. It also puts into use the server- side scripting to take care of the events, manage session and cookies, storing and retrieving data from the original database.
The examples of dynamic websites can be: E-Commerce Websites, Social Networking Websites, E-Governance Websites, Newspaper Websites and so on.
Dynamic Websites is able to produce different content for different visitors on the basis of their operating system or browser as well as their choices, from the same source code.
These websites may take longer time to load as the possibilities may arise of fetching data from various servers and then compiling them together to portray them all of it on one page.
Tabular Difference:
| | | |
| --- | --- | --- |
| BASIS | STATIC WEBSITES | DYNAMIC WEBSITES |
| Meaning | Static websites are the most basic type of websites whose content remains unchanged and can be changed only then when there's a manual change done in the source code. They don't require much of coding and design and they are the easiest to create. | Dynamic websites are the websites that are prior to constant change and continuous progression and happens to be user friendly in terms of being more functional and interactive where the users can not only just read but also can use. |
| Coding | No specific software is required to be installed to create static websites. It's just a collection of texts, images, and multimedia which is created by using HTML and CSS. | Dynamic websites uses HTML, CSS, PHP, ASP, JSP, JavaScript, etc. |
| Technicality | They do not need a lot of technical knowledge because it's the same design and text that a page has to display. It can be altered by the developer or designer by manipulating its source code. | Dynamic websites creates various types of content which simultaneously represent the same to the users depending upon their choices. This demands strong server-side programming skills like server-side scripting to take care of the events, control multiple actions, manage cookies and storing data and client-side scripting to develop a dynamic design. |
| Information Displayed | It displays the same information to every user who visits the website then whether the users may visit it through any browser or operating system. | It displays different type of information, multimedia and interactive content to different users depending upon the browser or operating system they are using. |
| Interaction | The way users can interact with your website is through hyperlinks you have mentioned in your whole static website. | These websites showcase the new content and customized information as per the choices and preferences of the users which makes them user friendly websites. |
| Editing and Updating | In static websites, each page needs to be edited and updated separately. | In dynamic websites, each page isn't required to be edited and updated separately. |
| Flexibility | As each page is separately edited and has a larger control by the designer, so, there's a chance for the web designer to put in some special effects and changes on different web pages. Therefore, it happens to be flexible. | Dynamic websites offers lesser options on flexibility as each web-page requires a high end web server to be changed as per your will. |
Conclusion:
Dynamic Websites offers a lot of advantage in terms of the dynamic features whereas, Static Websites offers more control and needn't require much knowledge to create it. None of them is better; it just depends upon the usage and the services it needs to offer. Hope this blog helps you to carry out good SEO as well as for web designing.