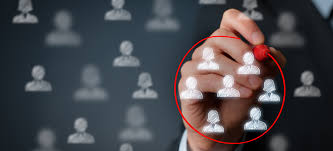 The Top 5 Native Ad Networks for Online Publishers
So, you have heard about Native advertising in the last blog of Native Advertising vs Content Marketing and you might be curious about it. The old way of online advertising system has been rip to pieces by the sharp interest of the likes of ad blockers. This is the main reason why everyone is shifting towards native ads on websites. The idea of native ads revolves around making ads appear less like advertisements. For example, during browsing through the cosmetic section of BuzzFeed, you may come across an article titled "The Evolution of Makeup", which has been sponsored by some cosmetic company.
Here are five native advertisement networks that will help you increase your display ad revenue and drive higher engagement on your website.
Redirect.com
There is a good reason why Redirect.com is at the top of this list. Redirect.com allows their customers to both buy as well as sell traffic through a real-time bid system. The attractiveness of Redirect is surging for long. Here the customer can purchase domains, email addresses, displays,  and RON traffic, among others.
Redirect.com's feature of geo-targeting system monetizes all of the customers' international traffic and make sure that they benefit from a huge RPM. They provide a single redirect link that needs to be entered into the system as a broad-based geo-redirect link.
Adnow
This native advertisement network came into the business from 2014. From last 3 years, Adnow has over 160k partners serving more than 6 billion impressions each month over 114 countries.
They provide a feature like advance targeting option in which you can target your users by device, connections, carrier, operating system and some additional custom parameters. They also provide Geo Targeting feature. The apps/sites with a mainly female audience are best positioned to make the most ad profits from AdNow. The registration process and setup hardly consumes 5 minutes of your precious sites.
Outbrain
Outbrain was established in 2006, and now about 80% of the world's leading brand use and thus because of experience and their hard work in native advertising Outbrain remains one of the best native advertising networks in terms of quality and visibility of ads on websites. The superiority of ads is checked carefully using smart filters that include the content from many product-oriented ads.
Outbrain operates over 17 global offices and are partners with marketers and publishers over 55 countries. It is currently available for only best publishers, like Sky News, which provides 10 million page views per month, in order to maintain their high standards.
Taboola
Taboola is a direct competitor of Outbrain which provides content marketing platform has 750 million unique monthly visitors. They are one of the most popular native ads providers that provide a widget of "content you may like" to display promoted content like video articles, slideshows, etc. Mail Online, BBC, USA Today, TMZ, NBC News, Boston Globe and Business Insider are among some of the publishers from Taboola network.
Triplelift
Triplelift was established in 2013, having 20 billion monthly impressions. They are a flourishing advertising network that demonstrates the evolution of displays and are grabbing the attention of top publishers.  Triplelift uses computer vision technology to identify elements such as objects, text areas and even faces in an image to republish them in the best possible manner.
We are from The Jigsaw SEO. If you want your website to rank on the first page then do contact us.