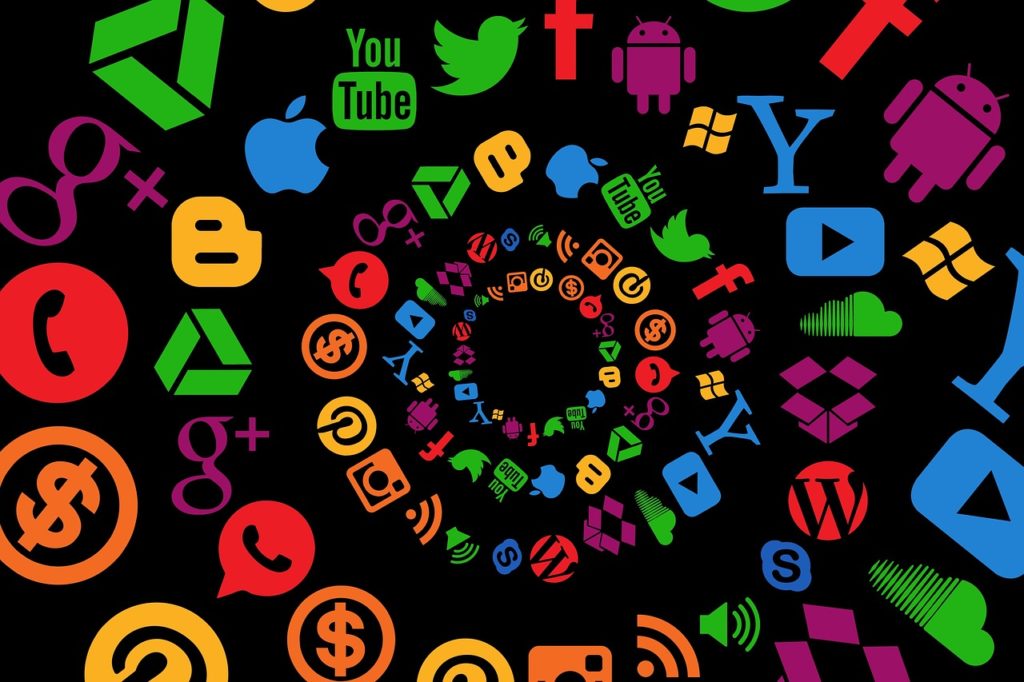 Best Tools To Make Social Media Videos
What makes you stand out from a crowd is your presence on the social media. How well you are portraying yourself, how active you are, how much updated information you have, all of these form your entire personality in today's media crazy era. We have become, what can be called as, media fanatics. We are always super excited to share anything and everything on the social media. But the content that attracts most followers is the one that makes leaders out of these fanatics.
To get followers for ourselves, we need to delve into the depths of our understanding regarding what would make us follow a particular person or on the contrary, what would make us unfollow them. Are we attracted to the content, the personality of the presenter or just to the fact of him/her being already popular amongst the masses? You need to ask yourself, Is the content you are following relevant to you? Or is it going to help you in your profession? Are they having contests and giveaways? Most of these factors play a vital role in deciding if you want to follow someone or not.
To stand out in today's world of publicity and media presence, it is essential to understand the core of this industry. What makes you, a businessperson, alluring in order to get the maximum number of followers or customers. The more popular you become, the more the chances of you getting more customers. It all begins with marketing, especially social media marketing in this case. An appealing presence on the social media is guaranteed to give you the required edge over your contemporaries. In the marketing industry trends play an important role, in fact what's the cutting edge, what's hot in the present market scene is the foundation of any marketing approach. Now, we are moving towards new ways to communicate with our audiences. You can create content locally or while you are out somewhere, you could be sharing live updates from the comfort of your home or you might want to take your viewers on a holiday trip with you.
There are numerous tools to help you get the desired result as far as social media content, especially videos, is concerned. Let's take a look at them,
Smartphone – how are you going to do social media without a smartphone? It is basically meant for quick photos, videos and apps that you might want to have to improve your content. You can always shoot your on the go videos with a smartphone as it is going to be with you all the time.
Ultrabook – you can type a lot more content and do a lot more posting faster if you are working on an ultrabook. This works well even when you are travelling as it is compact and lightweight.
Laptop – this might be a bit bulky as compared to the ultrabook. You could use it for any heavy duty video editing. You can edit event photos, creating video content for Instagram or YouTube.
Portable external hard drive – this is really helpful as you have got lots and lots of data. You need to take tips from any of your previous content then you might want to consider taking it along with you. Also you could back up every single photo or video offline as well with it.
HD Camera – this is a must for videos, be it indoors or outdoors. It must have a great audio. You can shoot on the go videos with your smartphone but when you need to edit your videos or you want to make a lengthy video then this is the best choice. You should look for good resolution, image stabilisation and other such features which ensure a great quality shoot.
Point and shoot camera – this is really helpful as capturing good quality images is critical for your social media profile. You could definitely use them in your videos as well. It is mandatory that the images are of great quality and hence you need a camera which is able to shoot well in low light situations and one which is portable.
Portable audio recorder – this is essential when you are travelling. You may not always get a quiet place to record your video. So, having an audio recorder helps you get through, be it a public place for recording interviews with people on the road or for videos in a somewhat noisy background. You can create podcasts, record interviews etc.
Accessories for quicker content creation – accessories can be used to take the quality of your content up by a few notches. Some of them are as follows,
iPole extension pile – it can be used to capture steady videos and photos in a moment's notice. It gives you a zoomed out feel making it helpful for group shots. It is a really versatile tool to present awesome stories through your social media.

Camera tripod – this is also very helpful when doing interviews and other videos. It offers steady shoot as well as gives you freedom to do shoots from a higher angle. You could put a foldable tripod any place convenient and just relax and record the video.

iPhone fisheye lens – it gives your photos a three dimensional look and captures from a wide angle. This is a great way to get dynamic shots on the go.

SD cards and charging cables – always carry extra micro SD and SD cards for your camera. Also keep charger cables to never run out of power in crazy venues. Batteries are a must.
These tools are some of the basic tools to offer you the freedom to create social media videos anywhere, anytime. Having this freedom is quite essential for social media posts as you can capture videos and photos without missing out on anything. You could stay updated and also allow your viewers to have dynamic content through live posts and outdoor videos. This ensures your viewers access to content right on time. Also you can enjoy interacting with your viewers even when you are out travelling.