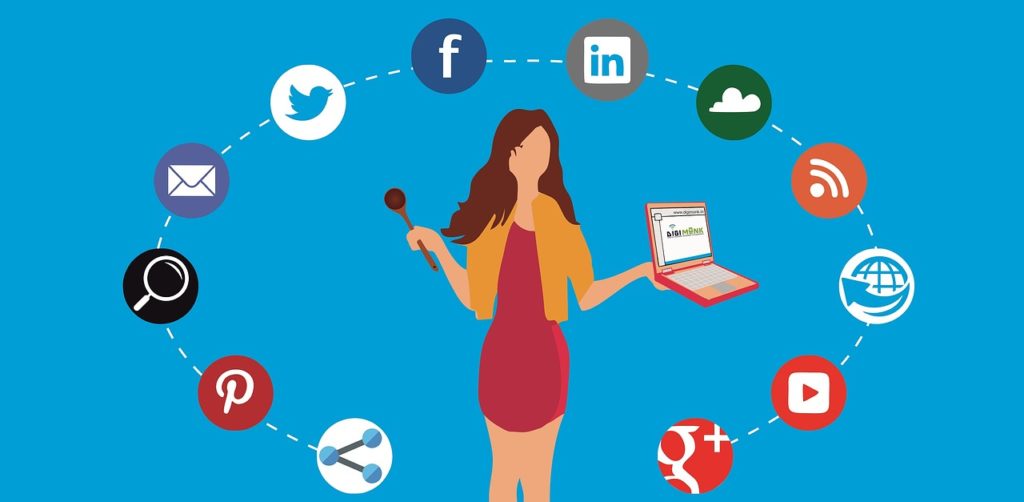 7 Social Media Marketing Myths You Should Not Believe
To stand out in today's world of publicity and media presence, it is essential to understand the core of this industry. What makes you, a businessperson, alluring in order to get the maximum number of followers or customers. The more popular you become, the more the chances of you getting more customers. It all begins with marketing, especially
social media marketing
in this case. An appealing presence on the social media is guaranteed to give you the required edge over your contemporaries. In the marketing industry trends play an important role, in fact what's the cutting edge, what's hot in the present market scene is the foundation of any
marketing
approach. We are moving towards new ways to communicate with our audiences. There are numerous apps and tools to help you get the desired result as far as social media marketing is considered. What comes with this social media frenzy is some of the misconceptions that make people or companies tread the wrong path and delve into negligence. We need to be careful of such myths. Let us look at some of these myths,
Thinking that you need to be on every single social media platform – being on every social media platform is more of a bane than boon. Being everywhere gets overwhelming for the company as well as the viewer. Too much of anything can be easily stifle anyone.

Believing that 'going viral' can happen naturally or organically – going viral is not a miracle, it's the output of continuous efforts evolving with time. Experience and learning from feedbacks, queries etc. form a significant part of your progress on the social media platform. The 'going viral' part is only the tip of the iceberg, with collective efforts beneath its surface.

Thinking it's mandatory to be on social media – it's not at all necessary to be on social media. Although, it's the need of the hour, but still lots of companies and brands have made their mark using other modes of marketing. You can have email marketing, physical form of marketing like the good old times or any other form that is suitable to the business.

It is time consuming – you need to utilize social media campaigns tactfully. You should invest time in quantity that is ultimately going to affect the nature of your work. Plan your schedule carefully and keep aside a fixed amount of time for social media marketing on a regular basis. Realise the kind of audience base you have, observe their behavioral patterns, what time most of them are online etc., then go ahead with your posts. It is not at all beneficial to post something important at a time when none or only a few of your followers are online. Companies could also invest in data analytics services to seriously observe the patterns of audience activity. When do most of your consumers look at your content? When do most of your comments and likes come? All of these traits can be realised using data analytics and taken into consideration while planning your social media presence.

It's useful only for young people – this is one of the worst myths of today's times. Only complacent people can encourage such thoughts and plunge into the depths of negligence in this time of being out there. Nobody is going to know of your product unless you make an effort to try and learn all that garners more supporters, be it social media marketing or paper media marketing. You need to be aware of the latest trends of the marketing industry in order to make your product noticed by a majority of viewers.

Facebook ads don't work – this era might as well be called as the social media era or in particular, Facebook era. Facebook is ruling the roost and how, that it can make people popular with the masses in such a short duration. Facebook is changing the way leads are generated on the internet and this is going to be a game changer. People are slowly creating a product's journey with their respective Facebook advertisements. You can create audience out of existing people or followers on your page, through messenger, advertisements, lead forms, videos etc. So it brings to light the fact that what your audience sees on your page is going to affect them and influence them to follow you or your product. Thus, Facebook ads are not to be taken lightly.

Videos are not needed for marketing campaigns – multimedia is a crowd puller. Nobody reads boring text materials, PDFs etc. People want interactive content, one that challenges them to excel, one that literally shows the reality of this time, one that helps them make it to a standard and create a niche for themselves and their company.
Hence, we can sum it up by saying that mere physical presence does not suffice in today's world as far as your awareness is considered. What makes you stand out from a crowd is how well you are portraying yourself, how active you are, how much updated information you have, all of these form your entire personality in today's media crazy era. We have become, what can be called as, media fanatics. We are always super excited to share anything and everything on the social media. But the content that attracts most followers is the one that makes leaders out of these fanatics. To get followers for ourselves, we need to delve into the depths of our understanding regarding what would make us follow a particular person or on the contrary, what would make us unfollow them. Are we attracted to the content, the personality of the presenter or just to the fact of him/her being already popular amongst the masses? You need to ask yourself, Is the content you are following relevant to you? Or is it going to help you in your profession? Are they having contests and giveaways? Most of these factors play a vital role in deciding if you want to follow someone or not. Thus, social media presence, one which is appealing enough, is a sure shot audience magnet. It is not be clouded by incongruous myths, which are ultimately going to hamper your growth as a person and also as a brand.