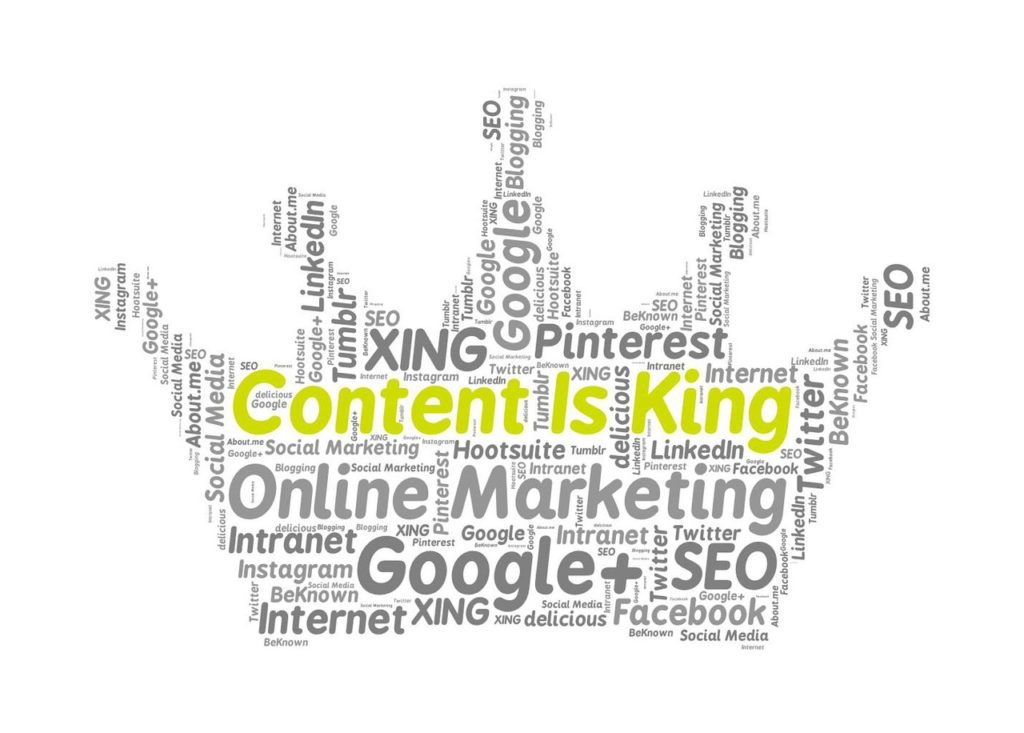 7 Types Of Videos That Can Boost Your Content Marketing
In the marketing industry trends play an important role, in fact what's the cutting edge, what's hot in the present market scene is the foundation of any marketing approach. As we already know that Content is King in today's scenario of publicity frenzy. Not only do we want good quality content but also long lasting, evergreen content. Data has always been the driving force for targeted marketing plans or efforts whether they are about how to be more progressive, how to be smart, more efficient or more productive ultimately. Data continues to drive our efforts in this direction. People today have difficulty in memorising things, especially something that serves them no purpose. So, it becomes highly necessary to make your content or data strong enough as to withstand the test of such times. We need content which can make people remember the content and visualize the effectiveness (as in compatibility) of that content in their life. We need something which people relate to as it helps them associate the content with their daily lives.
Mere physical presence does not suffice in today's world as far as your awareness is considered. What makes you stand out from a crowd is your presence on the social media. How well you are portraying yourself, how active you are, how much updated information you have, all of these form your entire personality in today's media crazy era. We have become, what can be called as, media fanatics. We are always super excited to share anything and everything on the social media. But the content that attracts most followers is the one that makes leaders out of these fanatics.
To get followers for ourselves, we need to delve into the depths of our understanding regarding what would make us follow a particular person or on the contrary, what would make us unfollow them. Are we attracted to the content, the personality of the presenter or just to the fact of him/her being already popular amongst the masses? You need to ask yourself, Is the content you are following relevant to you? Or is it going to help you in your profession? Are they having contests and giveaways? Most of these factors play a vital role in deciding if you want to follow someone or not. Now here we'll look into this aspect of content relevancy for blogs regarding the number of followers generated or the rise in popularity of a particular social person.
Here's looking at some of the most craved content types. These can definitely transform your content marketing and take it to a whole new level.
Inspirational – content should inspire people in a positive way with regards to the action they need to take in order to be beneficial for your website. It should encourage people to get out there and invoke the desired sentiment in the audience.
Attractive taglines or quotes – this involves real effort on part of the content creators as you need to sum the whole image of the brand or company. It should be inspiring in such a way that it is agreed upon by each and every person associated with the company. It should be sincere along with being catchy. Effective and eye catching title is the first thing that your audience is going to notice. And the first impression is the last impression, as they say, so the first thing that a viewer looks at must be impressive. A catchy title arouses curiosity and thus, a kind of intrigue on part of the viewers.
Storytelling – if you convey your idea with the help of a story, it is going to be remembered for a really long time. Relatable stories are a definite advantage over boring content. They are better retained by users for a long time.
Multimedia – giving your content that visual treat is the best way to get people to remember your content for long. Make highly interactive videos, graphics, quizzes etc. to indulge people and encourage them to come back to your page. Images are one of the main reasons behind the popularity of Instagram. Images provide a visual treat. People can imagine a whole story or the whole idea or gesture behind an image. This proves the saying right, 'a picture is worth a thousand words'. Make sure your page is quite graphic and provides a visual treat to your audience.
Emotional connection –   It has been noticed that script is the most integral part of any marketing strategy. Without a strong, connecting script at its core, the campaign might lack lustre. Striking that chord with the audience is the most sought after aspect in the marketing industry. Business persons have begun to capitalise on this fact and here we have a slew of companies trying to establish that emotional connect with the viewers. Now companies invest in long haul ideas instead of short haul ideas. They want to make it a memorable experience for the customer not a momentary thing. Same goes with blogging, you need to address people at the grassroot level, be it any kind of social class. Your content might be specific but you need to incorporate this factor if you want to grow your audience base.
Educational – the content should be informative regarding essential features of a company or product. The right amount of data serves a lot of help to the clients.
A little bit of introspection – just examine what you are doing on your social media profile, why you are doing? What can be its long term benefits? Are you providing quality content for your viewers? So, creating more content or posts is not essential rather creating fantabulous content is. People would prefer your journey, your hardships and success stories. These serve as memorable content and allows you to have a personal connect with your viewers.
So go ahead educate, inform and inspire your audience with high quality content. When you add value and contribute to the lives of others, in turn, it enhances your life and your business.