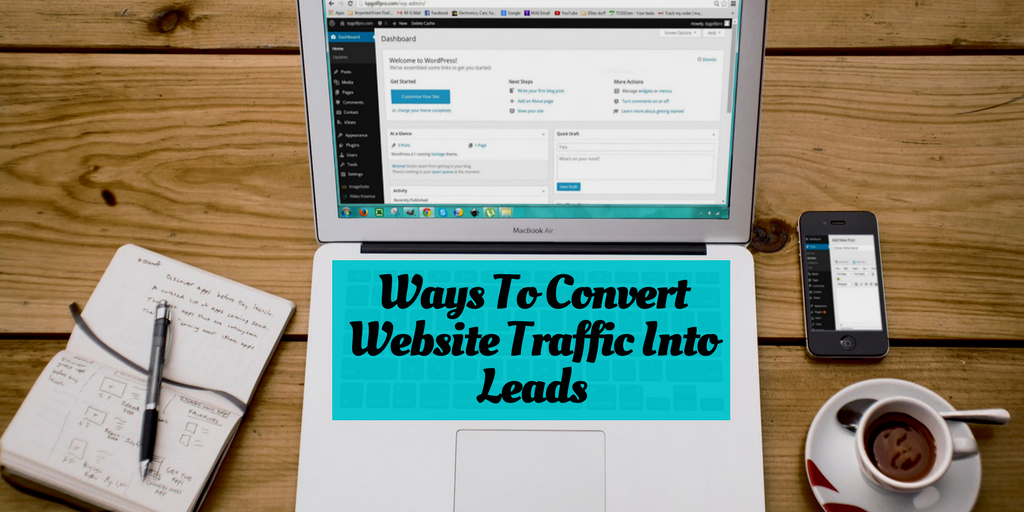 Ways To Convert Website Traffic Into Leads
One of the powerful ways to generate traffic is through content marketing. Blogging, email marketing, and social media are the ways to do content marketing. But in this blog, we will concentrate on how to convert most of the website traffic into leads!
The below-mentioned tips are based on experiments as well as personal experience working on blogs which run on platforms like WordPress.
Landing Pages
One of the most effective ways to convert traffic into leads is landing page. The key purpose of content pages is to provide information to the readers. So here the purpose of a landing page is to collect the contact information of readers. If your landing page is designed effectively that the chances of converting your visitors into leads increases by 50-60%.
Having a number of landing pages in your blog section increases the probability that more traffic will come to those landing pages through search engines, and direct traffic boost the chances of converting visitors into leads. You can also have different banners in your blog which link to one of your own landing pages. Another effective method of attracting traffic to landing pages is through YouTube content marketing.
Landing pages are striking to different people and thus one should never rely on a single landing page. And it's a better idea to send traffic to the landing page via a content and then determine which landing page executes better. According to HubSpot.com which is a leader in inbound marketing software and methodology suggests that any business website must have as much as 40-50 landing pages with different attractive offers.
Unblockable Popup Forms
Unblockable popups which you might have observed in many websites and blog sections is another way to convert visitors into leads. Anywhere around 2% to 10% of your everyday website traffic is likely to get convert into leads based on the attractiveness and benefits of your offer.
If you are using WordPress, there is a plugin called 'Popup Domination' which helps to create creative and pleasing popup forms for your website pages. But this plugin is a premium plugin which also offers tracking and testing options.  
Welcome Redirects
You can redirect the first time visitors of your blog content to a landing page where they are requested to opt-in in return for somewhat valuable such as a free newsletter or e-book. Using such plugins will only redirect web traffic and returning traffic will only see your home page.
However this is considered a good option for catching a lot of leads in a very short time, but this is not the most suggested method as it disturbs the user experience at various levels.
Opt-in Forms Inside Videos
Videos are becoming popular day by day which is shared and liked on social media aggressively! Thus because of the popularity of video a new type of opt-in forms are developed by digital marketers. These are opt-in forms displayed when the video is playing. Options are also available to make opt-in forms as mandatory by removing the skip option from the steps. Various configuration options are available such as when to show the opt-in form? At the beginning or at the end?
Conclusion
However there are various methods to generate the lead, the fundamental concept is similar. Appeal visitors by providing them precious content and then get approval to email them in the best operative way. Give people a bit value in the email so that you can develop trust and after that, you can offer what you have to trade in a pleasant manner.
If you all know other such methods then do comment and let me know.