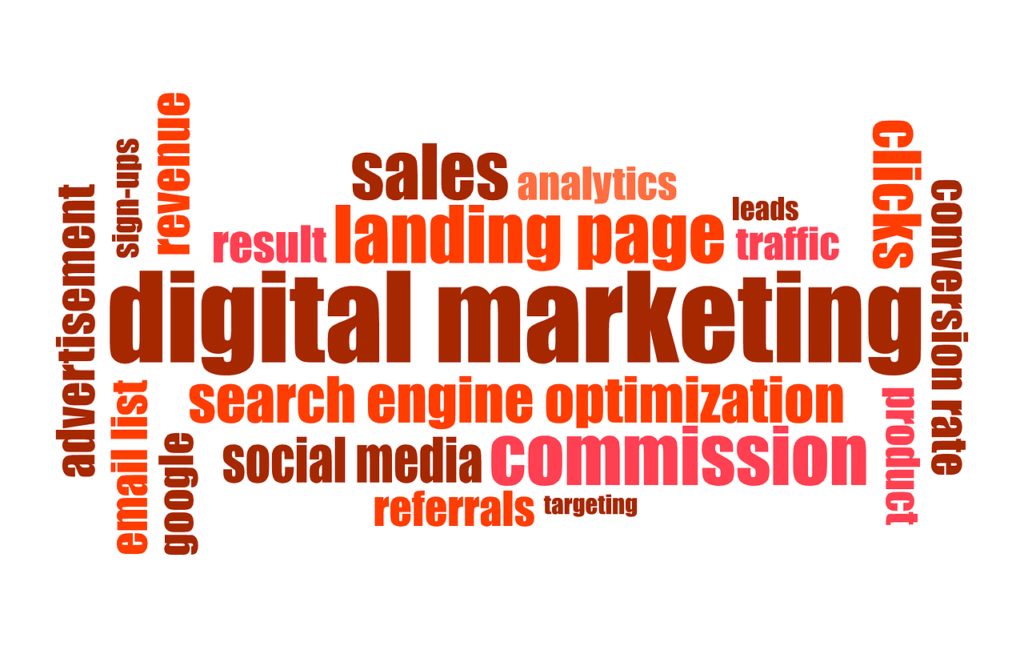 What is the Future in Digital Marketing As a Career
Digital marketing has become one of the most sought after fields with the internet boom. Technology is all around us, we have become no less than a maniac when it comes to using technology. In such times staying afloat has become imperative otherwise you risk losing yourself into oblivion. With so much of improvisations and experimentations, we need to assess the digital marketing industry for it's worth. How a career in this industry is going to span out? It is essential to gauge the lucrative field regarding career prospects. First, we need to understand the career prospects we can have. There are different categories in which you can go, such as
One more important factor that offers various advantages is that in the field of digital marketing, you won't be limited to the job scenario. That means you won't be dependent on getting a job, you will be able to carve out a niche for yourself even by doing digital marketing on other platforms. It doesn't necessarily mean to do it for a company. Doing it professionally is only one of the possible roles that you can consider. The roles which you could enter are,
Professional job

Google AdSense/ affiliate marketing income

Freelancing job

Start own company
So, you are not limited to the service sector. You could aim higher and do it for your own good. That is really advantageous in today's world as most of these options allow you to have the freedom to experiment and evolve. Getting a job is definitely a good option but you might not get a chance to explore your knowledge. However, of you really want, you could go for freelancing work on the sides of your professional work. This would allow you to know the trends of the industry, it will let you stay updated and actually implement what you have learnt. In the professional circles, you could become a
digital marketing executive

SEO professional

Google AdWords specialist

Social media specialist

Email marketer

Google analytics specialist

Inbound marketer and many more.
Some of these roles and fields have already been discussed. The basic criteria for all, however, is the same. You need to have
Graduation degree – in any stream

Very good communication skills

Good technical skills

Certifications (added advantage)

Passion for learning new things regularly
These qualifications are just a typical measure to gauge your knowledge. However, what rises above all these criterias is the fact that you need to have excellent practical knowledge and command over what you do. You must be aware about the nuances of the industry better than having theoretical knowledge. This doesn't mean that theoretical knowledge is not necessary but knowing how to apply this theoretical knowledge is a sure shot way to success. Thus knowing the ground reality allows you to have better opportunities and make the most of them.
As a fresher you might not get that good options as with time, but you need to utilise this time and put in effort to maximise your potential during this time. You might want to intern with a company or even if you get a decent job, don't stop there. Constantly check out the latest developments in the industry, work on online platforms to earn good money on the side, be on the lookout for better options. Gradually, you will have ample knowledge and expertise to understand and sometimes, even predict such trends. This will let you be amongst the top players of this trade and make your mark in digital marketing.
These things are definitely learnt by an evolving process, you could sign up for an online course or join an institute. But what matters is to stay in sync with the upcoming and changing trends of this industry as nothing is permanent here. Trends evolve and become entirely different. Technology is really expanding and having varied implications every single day and thus the industries associated with it are also reinventing themselves with these changes. So, you need to stay updated to stay above everyone else. It is a competitive industry and the one who has something out of the box to offer, rises up and continues to do so with every single opportunity they get. To sum it up we can definitely say that digital marketing is a revolutionary trend. You could be in any profession, be a student, a housewife, an engineer, marketer or a businessman, learning the tricks of the digital marketing trade can add feathers to your cap and help you capitalise on this rising trend.