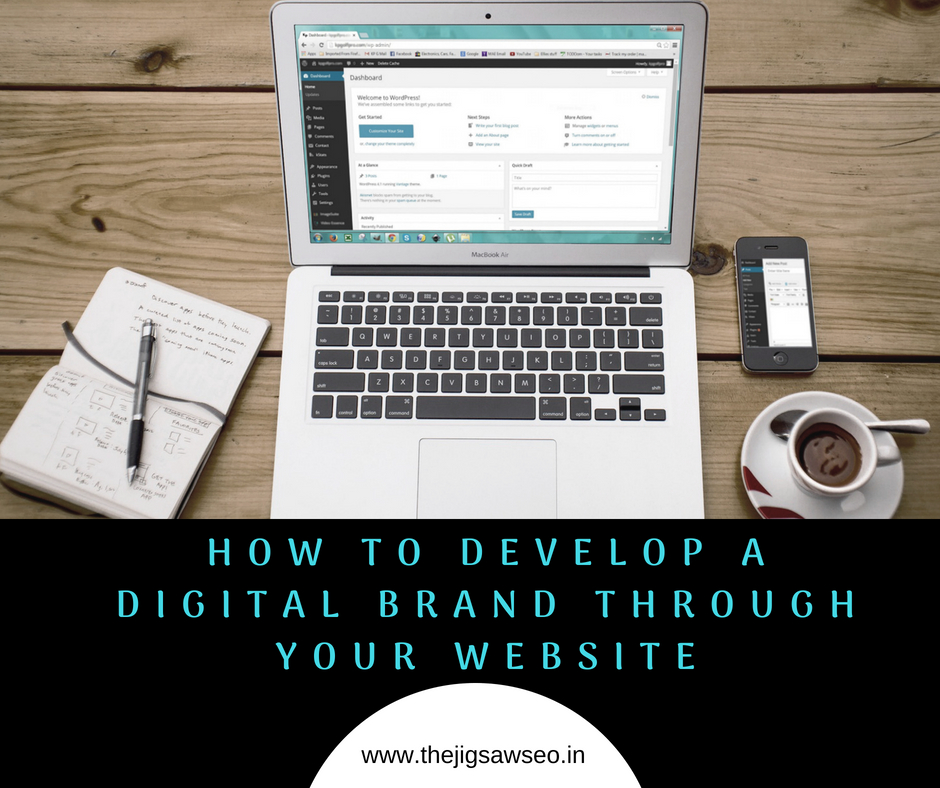 How To Develop A Digital Brand Through Your Website
If you want your small e-commerce business to turn into a big one, at some point you are going to need to make the most of the digital world. The website that your brand will be using will be your representative that will create a name for your brand in the digital world.
Your business might even be functioning very smoothly but just because you know how to provide a great product or service doesn't mean you know how to get strangers on the internet to buy it. So what are these elements that will make up a great website? Where should you put in your resources when developing your online presence?
In this article, we will be discussing the 3 most essential components that will help any small business that is willing to go digital.
How to build a website
You do not need to know all the web technologies or the coding that will go behind making a website. Web builders such as WordPress or Squarespace can make it relatively an easy task even for beginners.
The four major points that need to be taken care of while building a website are:
A simple web page that loads fast.
You do not want a bunch of cool stuff on your website if that is going to make your website slow to load. That's the key: stick to simple. consumers expect a page to load in two to three seconds. If the page doesn't load quickly enough, many people will abandon the website before they ever see what you have to offer.
The content you can create or edit quickly: This simple style allows us to create content easily, which keeps us consistent.

Sales funnel that allows customers to check out easily.

Make the process as simple as possible without leaving the room for a customer to think about abandoning their carts: Method of getting customer information for your email list.
Apart from these key points, your website should have the following components:
Make sure the interface is easy to understand and will help the users create a seamless shopping experience.
The content of the interface
All the user will ever need should be handy. Make sure you cover information on the following points:
About Us – Create a product story. Let your customers connect with you on a deeper level. You can write about why you run this business, how you started off, what is your vision or what makes you special.  
Shipping and Delivery – Include all the necessary information that a customer would need while deciding whether or not to buy your product. Information about the shipping/ delivery charges, payment methods and time for delivery.
Policy – Information about returning a product and other policies should be mentioned clearly and prominently.
Contact Us – The customer should be able to reach to you easily.
Follow Us On – Increase your reach and boost your advertising.
How to establish your brand on a social media platform
You need to promote your business through different marketing mediums to draw customers and increase sales.
Make the most of social media platforms like Facebook, Twitter, LinkedIn and Instagram to reach out to people and build a brand. You can also send out promotional emails. Explore new creative ideas like giveaways on Instagram.
If you have a website, it is also very important to boost your search rankings on search engines. Put up relevant content and improve the website's visibility.
Regardless of which platform works best for you, there are two important characteristics of a successful social presence.
You are not going to be able to go viral as soon as you start posting but the key to getting there is by making a proper schedule and sticking to it. This will keep your brand evolve with time and your customers will grow with you.
The people you connect with through the social media might want to get back to you. Whatever it is that they want to say, make sure you are there to listen. So try to make sure you always put your best foot forward — you never know who might see your post or what kind of following they have.
How to develop an email list
Email marketing is a very effective and efficient way to get to your customers directly. If you don't have an email list yet, there are several ways to get started. Here are a few strategies that can come handy.
You can collaborate with partners and arrange contests and giveaways that will attract new consumers.
If you want to get new customers, you need to expose new people to your content. That's why it makes sense to partner with other businesses, posting their content on your newsletter or website in exchange for getting your message on their offering, even if you worry about those businesses poaching your existing email base.
Cross newsletter mentions
You could simply partner by promoting or mentioning one another on your respective pages. Being cited as an expert on a related blog or email list can drive conversions.