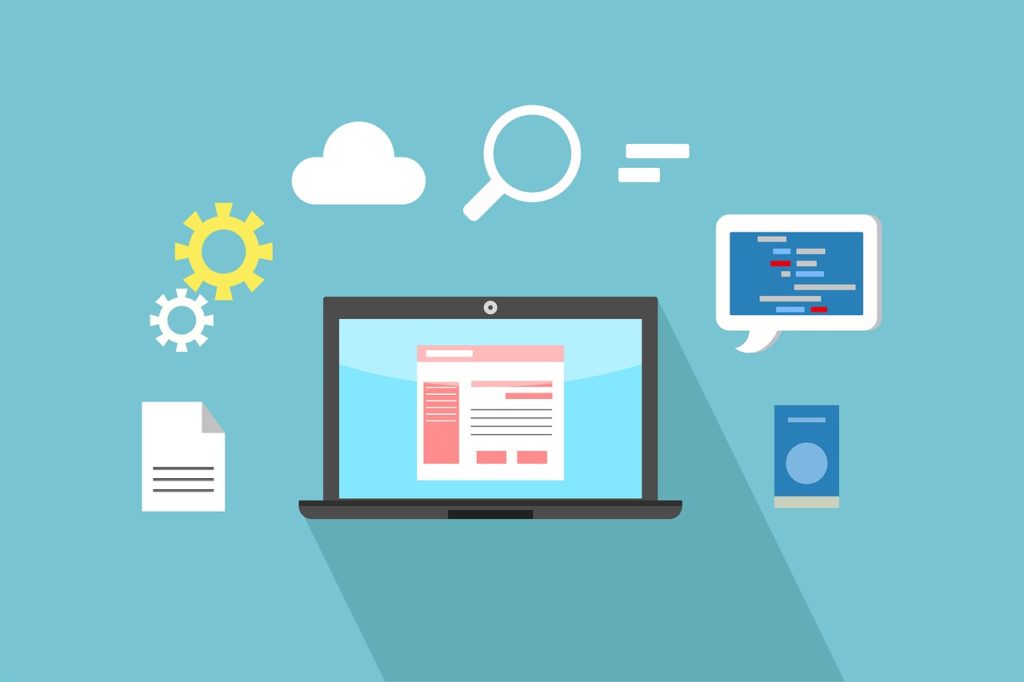 How to Get Free Traffic for your Website – 10 Tips
In the techno savvy era, after exhausting all other possibilities, we are moving towards legit techniques or say organic trends in the form of White hat SEO (Search Engine Optimization).We have seen it all from getting our hands on internet for the first time, where we were so much in awe of this new era, we thought it worked and served our commands and we didn't bother ourselves with the back-end technology, to Google's recent misuse of market position and Facebook's controversial sharing of information, highlighting the fact that all is not in our control. In fact, everything is initiated by us and we intentionally (though, most of the times, unknowingly) surrender everything to the tech giants out there. Search Engine Optimization is one of those things which allow us some control over prospects.
It is now the most talked about term in digital marketing context and essentially the most important. We might have come across a phenomena, which is 'The demand for a product gradually diminishes if you can't supply the product over a long period of time', i.e. without properly advertising your product (be it your website, blog, video), you can't expect a wide range of audience/viewers. People tend to forget things which are not part of the media frenzy. We are oblivion to quality as we only focus on the presentation of the product offered. Thus, it becomes a dire need to be in the front row. SEO comes into play, at this very moment, and it means to optimise the results of a search in the favour of your product. Now talking of getting free traffic is not for everyone. You need to get out there and make efforts in the right direction. Here are some ways and tips for you to realize that goal.
YouTube SEO – it is way different than Google SEO as far as the time taken is considered. A newly formed website, for example, might not see the light of the day, if you do not inform the search engine, Google here, about its purpose. The client has to attach his/her website to any keyword that pertains to the website's purpose to garner more and more viewers to see his content. This requires time and effort. But in YouTube SEO you can create a bunch of videos and rank them for some low competition keywords. For instance, ranking for keywords of products that haven't been launched yet. It's easy to do and hence suitable for everybody.
Twitter – yes, Twitter is alive and what makes it worth checking out of you want free traffic. Here we have an option to get results including questions, live posts or conversations about the word significant to you when you type certain keywords or hashtags. For instance, if you offer medical consultation, you could search for people who have searched for this topic and you get in touch with them. You need to identify your target audience engage them.
Facebook group post – go to Facebook groups related to your field or category. Follow a bunch of them and see if someone posts a query related to your area of expertise and try to be there and help by properly answering that query in detail. Afterwards, post links to your page to engage more people.
Instagram – similar to Twitter but way more in trend right now. Chances of engaging people on Instagram is way higher than on Twitter. Here, people can see your profile and your followers as well. More people can relate with that. Besides you also get searches based on your interests and history of past searches apart from the most popular ones. You can post a link in your bio as well.
Instagram DM – the Instagram direct messaging can be thought of as another way of getting free traffic as you could get in touch with a number of people through this. You can DM your followers and share details of your page and encourage them to involve more and more people to go and check out your page or website.
Reddit – you need to have an older account with some experience or ratings. So, you jump onto fiverr.com, get an account like this for a nominal amount. You could also hope somebody who already has such an account and tell him to post for you. You could buy some up votes or you could vote up your posts then it starts getting traffic. People have got thousands of visitors in a single day by just doing this.
Forums – find a forum or a group related to whatever field you find your niche in. Interact and be active on the page you are interested in. You post everyday and answer questions pertaining to your field. Some forums show your signature at the end of a post also, allowing people to follow you separately also. Marketing forums are really great to get yourself out there.
Google alerts – it's a free tool. With this you get get traffic from some other website. You could divert them to your page with Google alerts. People will comment on your posts and if you leave a nice reply with a link to your website they'll be tempted to go and share that link further. It also provides the kind of audience you might want to target. This strategy is known as conversation marketing. Here you enter words that you want to be alerted about.
Google SEO – it involves identifying the keyword that you want your website to be ranked with which implies whenever that particular keyword is typed to be searched on the search engine, it will result in displaying your website as one of the results in the list of so many websites or links. For example, an educational website having database of study materials for school children might want to be ranked with the keyword 'study material'. This is a legit way of attracting traffic to your website and the most sought after.
Paid advertising – You could opt for paid advertising if you want your views in touch the figure in millions. Pay per click, sponsored ads and cost per click are some of the modes to achieve your traffic goals. These allow you to go right on top of the search list on Google, for example, and hence get a lot more traffic.