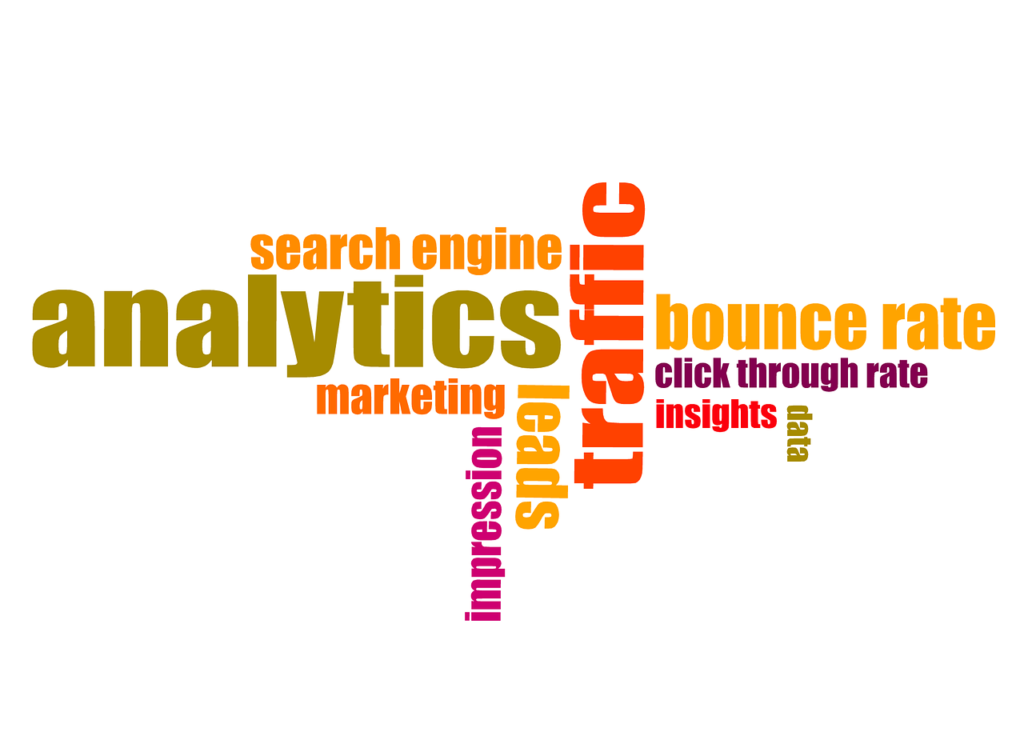 Analytics Based Online Marketing How To Do It
The most amazing thing about Digital marketing analytics is that they can be as simple or as complicated as you want them to be. Understanding them and more importantly utilizing them for your benefit is really necessary if you want to carve out a niche for yourself in the marketing arena. Digital marketing is truly dynamic as there are numerous factors to be considered to track digital marketing analytics. Other media marketing modes such as newspaper, magazines, radio, TV etc. are static and do not pose a challenge as far as understanding patterns or tracking is considered. With Digital marketing we can track who watched our post, how did they respond, what kind of audience did it attract, even how many times did they see it etc. which implies a whole new level of marketing standards. The kind of device the user saw the post on is visible to the marketers as well. In some cases their age, interests, location, previous buying behaviour etc. is also available. This allows the marketers to better understand the client behaviour. We are literally putting ourselves out there in the hands of marketers. But this is considered really helpful for business persons as it allows them to better identify their target audience and serve them better according to their preferences. Ultimately it serves us if we look at it positively. Now the question arises as to how do we utilize this heap of information in a good way so as to boost our business prospects. Here's a list of metrics that can prove helpful if we start tracking them,
Website visitors – observing the website traffic and it's number of visitors. It might not benefit us directly as it is not mandatory to conclude that whoever visits the page is interested in the product or the company. Thus, it only lets us indirectly infer how many people are visiting our business virtual storefront. This lets you locate the kind of audience you are attracting or the region from where you are getting most of the traffic. This will help in giving a rough idea as to the need for increasing the audience base. Then steps to promote the product on various platforms might be taken based on the results received from this exercise.
Bounce rate – this refers to the number of people who visit your site and then quickly leave or bounce off. Companies would definitely want to minimize this number. This can be done by ensuring visually appealing content which makes the user stick around for more information. It should be helpful and easy enough to garner support from every sphere. The longer people stay on your website the greater your opportunity to convert them into customers. It also helps in search engine optimization rankings. If the bounce off rate is high, start getting feedbacks from users and have a look through your website to find any shortcomings that you may notice, try to improvise on them, ensure regular updation of content with visual aids. Take a keen observation from a customer's point of view and see of the website is easy to access, visually appealing, informative and engaging. This might attract more traffic that stays for a longer time and definitely makes customers out of that traffic.
Number of email subscribers – just like website visitors you want to see a steady increase in the number of email subscribers over time. This goes without doubt that your business could definitely have a positive impact on sales because of email marketing. Try to encourage your visitors to leave their contact information with you. Offer them something worth considering in exchange for subscription, like a free ebook, PDF, set of videos, free consultation etc.
Click through rate (CTR) – this refers to the number of people who actively participated in your website content. They clicked on one of your posts or advertisements. This is a really valuable metric as a high click through rate implies that your content is relevant and getting the required attention. On social media platforms and search engines, higher click through rates are rewarded by better placements and lower costs.
Lifetime customer value – lifetime customer value can be the most challenging and the most valuable metrics to watch and track. This helps you in your digital marketing campaign. There are certain tools to track lifetime customer value. However a rough idea of this metric can prove to be really beneficial. If you know what's the worth of a customer to your business you could definitely work towards maintaining that relationship. This also lets you gauge how much you need to spend in order to acquire a new customer. For instance if a customer is worth 5000 rupees, then the company will be willing to spend that much amount I order to get a new customer. If you succeed in getting a new customer for a lesser amount then you ensure lifetime supply of new customers, ultimately growing your business and expanding the audience range.
Now, Web analytics have evolved into Digital analytics, engulfing collection of data, analysis and data informed decisions in order to optimize organisation's digital ecosystem and supporting business processes. All the metrics mentioned above are gathered from websites, mobile applications, social media, internet of things, or third party sources and combined with back office customer relationship management and sales systems to make informed business decisions.
We are now moving towards predictive analytics as well. Today's progressive society combines machine learning and statistical modelling to predict the future. This gives us a head start with our marketing campaigns. If you can predict your customer's behaviour along the funnel, you can also think of messages to best influence that behaviour and reach your customer's highest potential value. For instance, if your bank notified you of suspicious activity on your bank card, it is likely that a statistical model was used to predict your future behaviour based on your past transactions. Serious deviations from this pattern are flagged as suspicious. That's when you get a notification, thus taking security as well as marketing to another level altogether.