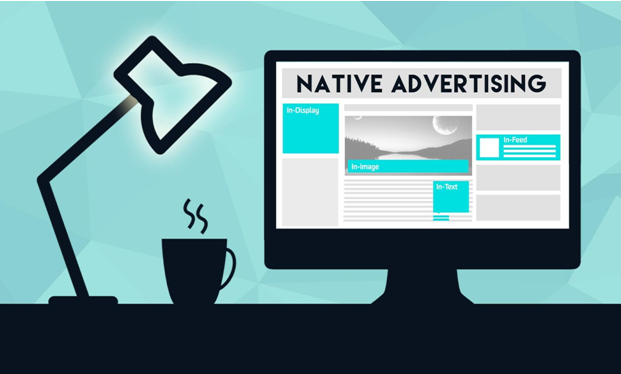 Native Advertising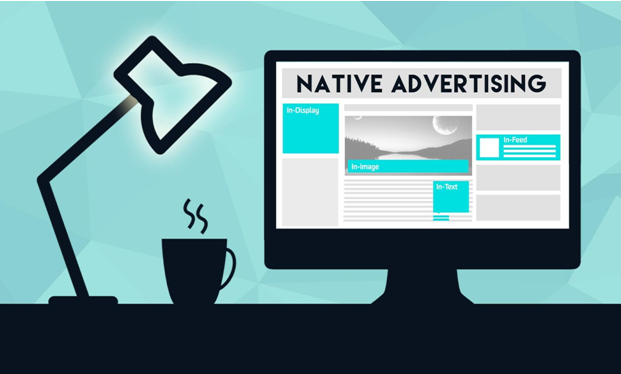 Advertising is one of the most important types of industry which has gained quite the importance over the last decade. Advertising basically means advertisement, as we all know already, but a lot goes on behind the curtains to help an advertising company stand tall. Advertising is also, a lot of times, the main source of revenue for a company. A lot of these social media websites on any topic whatsoever, depend on their advertisement revenues for their income. So, as you can already understand, advertising is really important.
Now, though there are several kinds of advertising, the one that has been gaining a lot of attention nowadays with the uprising of advertisements, is native advertising. Wondering what it is? Well, read ahead to find out all about it.
What is Native Advertising?
The terminology, "native advertising", has been receiving a huge amount of play around the industry of digital media recently, especially advertising, as platforms, publishers, and other ad sellers are looking for ways to help their offerings be different and fight against the continuous commoditization of banner ads. There's no such case that shows the fact that the Internet has portrayed the power of native advertising. After all, all search ads are an actual native form of advertisements, and Google stats can prove to anyone how nicely that has worked out. But things get murkier when it comes to content publishers. Is native advertising truly new and modern, or is it just "advertorial" or sponsored content repackaged for the predominant digital age?
So, what is native advertising? Well, native advertising is a type of paid media advertising, which is frequently used by content marketers in their work. By definition, this kind of advertising is any kind of paid content that is inherently non-disruptive and 'in feed'. This includes things like tweets on Twitter which are promoted, Facebook posts which are suggested, and content recommendations which are editorial-based from content discovery platforms like Outbrain.
There has also been an increase in the rate of content marketers shifting to or residing to native advertising. This is because it is considered to be better at creating engagement and trust with potential customers than the traditional method of display ads.
Very recently, native advertising content has also turned out to be synonymous with various sponsored content, which is just one of the six formats of native advertising. This is probably due to the fact that several publication houses have made a severe push to grow and increase their sponsored content units in recent times, following the Buzzfeed model's huge success.
Forms of Native Advertising
The contemporary formats for native advertising now include promoted images, videos, articles, music, commentary, and other several types of media. A major portion of these methods used for delivering the native strategy have now been relegated to an online presence. Here, it is most regularly employed as various publisher-produced brand content, a same concept to that of the traditional advertorial.
Some of the alternative examples of new age technique include search advertising. This is a kind of advertising where ads would pop up alongside search results that would be considered as native to the user's search experience. Famous examples include Facebook's promoted stories, Twitter's promoted Tweets, and Tumblr's promoted posts.
Very recently, a controversy has arisen as to whether content marketing is a type of native marketing or not, or if they are separate styles and ideologies that are inherent in nature. With native market strategists claiming that they use content marketing methods and few content market strategists claiming that they aren't a form of native marketing, this debate is quite a powerful one.
The various types of native advertising are as follows: –
Sponsored content
Recommended content
In-feed social ads
Why Choose Native Advertising?
So, why should you go native when it comes to advertising, you may ask? Here's why.
You need to add native advertising to your cavalry of digital marketing tactics because this is a kind of advertising that attracts a lot of attention. According to a study conducted by Sharethrough and IPG Media, 25% more viewers and consumers actually look at and prefer native ad placements more than the conventional ad banners. Old is gold, but not here.
Since more consumers prefer the native ad placements, it ultimately leads to more number of clicks. Add to that, native ads don't just receive clicks, they receive conversions as well.
So, this clears up the reason behind why you should start with native advertising. But, why start with them NOW? That's because many of the marketers still haven't caught up with the concept of native advertising. According to a survey carried out by Copyblogger, 50% of the total marketers have no idea what native advertising even is and a mere 3% are knowledgeable about native ads. Though that is steep, it is also a huge window for you. It will not get better than this because you knowing all about native ads is a powerful new tactic for digital marketing that your rivals have no clue about. *shoots out an evil laugh*
Platforms of Native Advertising
Finally, listed below are the three platforms of native advertising which are crucial for you to know: –
Closed Platforms – These are the formats that have been designed and put forth by various brands for the sole purpose of promoting their content on their websites and pages. Advertisements that appear on these platforms will not appear on others because these are ad forms that are created for their sole use. Ads which are placed on closed platforms originate from the brand of the platform itself.
Open Platforms – These are classified through the promotion of the same pieces of branded content across various platforms. This is carried out via some variation of the native ad formats. Unlike the closed platforms, the content of open platforms exists outside any given site than the one it exists on.
Hybrid Platforms – These are the ones that allow the platforms which carry out content publishing to install a confidential marketplace where advertising agents would have the option to bid on the inventory of various ad spaces. Thus, the platform itself place the advertisements on hybrid platforms.